Is it safe to use Popcorn Time without a VPN?
The Best VPNs for Popcorn Time and how they can keep you safe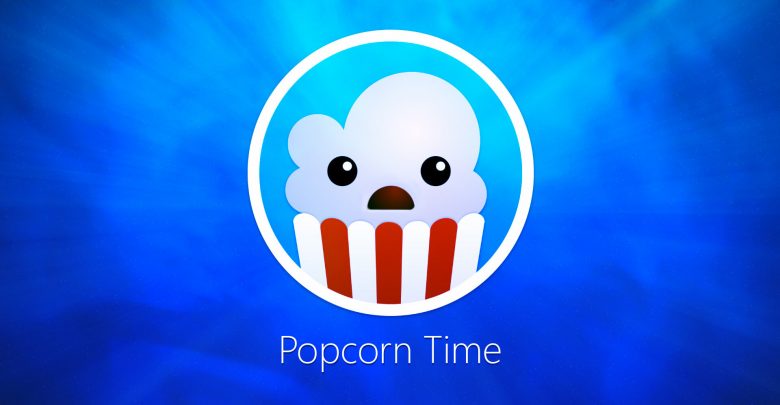 Summary – Popcorn time is one of the most popular streaming platforms for pirated movies and series.
Because all videos on Popcorn time are pirated, the platform can serve every movie or series without any copyright limitations or any other restrictions.
Popcorn Time can essentially provide almost any new movie or tv show you can think of, unlike Netflix, which shows only older movies – and this is what makes it so popular.
Like with any pirated content, however, anyone who uses it is potentially liable for illegal torrenting and copyrights infringement and can, therefore, be prosecuted and sued.
Although many people don't really think twice when they go about streaming pirated videos, the repercussions are quite real.
By using a VPN, people can hide their online presence from their ISPs and Government and escape legal prosecution for illegal streaming.
It is basically the only way to make sure you are safe using Popcorn time.
The best VPN for online privacy by hiding your IP and therefore the VPN I recommend for Popcorn Time is ExpressVPN.
Is Popcorn Time safe – What are the dangers of using Popcorn Time without a VPN?
1. Copyrights infringement
In 2014, The makers of the movie The Cobbler featuring Adam Sandler, have reportedly sued 11 people for violating copyright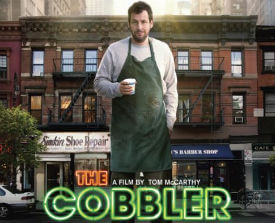 laws by streaming it through Popcorn Time.
They sued damages for the amount of $150,000 from each defendant.
The lawsuit ended with an undisclosed settlement offer, for a much smaller amount but this set a precedent for people being prosecuted for streaming illegal content.
In general, strict legislation and enforcement against torrenting and illegal streaming have become more abundant in the US and throughout the world.
The site or service owners in most cases can hide pretty well and are most likely to escape prosecution, as opposed to their users who expose themselves to Federal investigations and heavy fines.
For this reason, people who stream via Popcorn Time started using a VPN just for that.
2. Popcorn Time Ransomware
In early 2016, it has been exposed that Popcorn Time has also been a hub for vicious ransomware which originated on the torrenting platform, and has been named after it.
What the Popcorn Time Ransomware does is simply lock and encrypt all the files on your computer or mobile device.
Once infected, you must pay the ransom within a given period of time to unlock your computer.
What makes it a unique Ransomware, however, is that you are given a choice.
You can either pay the ransom OR you can infect 2 other computers to get your computer unlocked.
This peer-to-peer method spreads the Popcorn Time Ransomware like no other, and by being distributed over thousands of different computers the ransomware operators have access to thousands of personal files and private information.
This includes your passwords, bank account, credit card number, social security number and more.
This data is even more valuable than the original ransom.
Had users on Popcorn Time used a VPN, this Ransomware would not have been able to infect them.
VPNs use encryption and security protocols designed to protect computers against these types of threats.
How a VPN for Popcorn time can keep you safe?
VPN or Virtual Private Network is your very own doorway to the internet.
When you connect to a VPN and enter this 'doorway', also known as VPN Tunnel, your connection to the internet is being channeled through different servers.
When your connection is rerouted, your IP address changes to that of the server you are connected through.
More importantly, though, your connection becomes encrypted and additional security and privacy layers are added.
Most of the leading VPNs today use an AES-256 bit encryption over a secure VPN protocol.
This is the highest level of data encryption, and it is nearly impossible to hack.
When your IP changes through a VPN tunnel, your location of origin cannot be re-traced.
You become undetectable and untraceable, and anything you do online cannot be attributed back to you.
In addition, the extra security layers protect your personal information from theft or misuse.
By using a VPN for Popcorn time you protect yourself from legal prosecution, because any illegal streaming and torrenting you engage in, cannot be associated with you.
A VPN for Popcorn Time also keeps you safe from ransomware or any other P2P transmitted malware, viruses,  or trojans.
By making your online presence impenetrable and anonymous, a VPN gives you the freedom to do whatever you want on the internet, without fearing the consequences.
What to look for in a VPN for Popcorn Time
Now, that you know the dangers of using Popcorn Time without a VPN, there are several features you should be looking for when choosing a VPN for Popcorn Time.
Here are the main VPN features for Popcorn Time:
Speed
P2P Torrenting Enabled
DNS Leak Protection & KillSwitch
Speed – Afterall, Popcorn time is an online streaming platform, and download speed is one of the most important things to consider for streaming purposes.
After countless tests, I've come to the conclusion that anything below 70 Mbps. download speed will compromise your streaming experience.
Therefore, all the VPNs I'd recommend for Popcorn Time, will have an average download speed of 70 Mbps and up (tested on several different servers and Geolocations).
P2P Torrenting Enabled – Let's make it clear, not all VPNs allow Torrenting.
Torrent use a P2P network, which stands for Peer-to-Peer.
Once connected to a P2P network, all computers on the network have access to each other's files which can be shared, without a need for a central server.
Popcorn Time is, by all means, a P2P network, so any VPN for Popcorn Time has to allow torrenting. 
There are 2 main concerns which prevent some VPNs to enable this:
Bandwidth concerns – Torrenting and streaming take a whole lot of bandwidth, and only those VPNs that are capable of providing unlimited bandwidth would be able to sustain torrenting activity.
Legality concerns – Torrenting is illegal. Only the VPNs that are confident enough with their security protocols would be able to allow torrenting.
The VPNs for Popcorn Time that I'd recommend do enable torrenting, and you can feel safe using them for Popcorn Time.
DNS Leak Protection & Killswitch – I combine these two separate features together, as they both serve the same purpose.
In case your VPN gets disconnected or your connection for some reason fails while streaming pirated videos on Popcorn time, these features will keep you safe.
There is constant feedback between your browser and the website you are on.
This feedback, also known as 'Ping', is a process where a website requests your browsing info, cookies, and IP address, and your browser sends this info back to the website.
This process occurs on every website you visit on the internet.
The DNS Leak Protection and Killswitch prevent from your connection info and IP address (of origin) to be revealed, even if your VPN gets disconnected.
Indeed, not something you would want to go without if you want to use Popcorn Time safely.
Best VPNs for Popcorn Time
After bringing all important features into consideration, only a few VPNs answer all the requirements and can guarantee a safe usage of Popcorn Time.
Here are the best VPNs for Popcorn Time:
ExpressVPN is the best VPN for Popcorn time for a good reason.
It simply delivers on each and every aspect required for a safe and enjoyable use of Popcorn Time.
Highlights:
Download speed of 85 Mbps.
Torrents enabled
AES-256 bit encryption with OpenVPN over SSTP protocol (most advanced security level)
DNS Leak Protection & Killswitch
No logs Policy
Pricing:
Get ExpressVPN for Popcorn Time: 30-day money back guarantee, with 3 additional months for free for a yearly subscription.
Great streaming is Cyberghost's strongest traits.
Cyberghost is currently one of the fastest VPN services in the market and has advanced security protocols on top of it.
Highlights:
88 Mbps. Download speed
Torrenting enabled
AES-256 bit encryption over 3 security protocols.
DNS Leak protection & Killswitch
Pricing:
Get Cyberghost for Popcorn Time: 45-day money back guaranteed, and highly competitive pricing plans.
NordVPN is one of the first VPNs to openly enable torrenting.
In fact, they market themselves as a P2P friendly VPN.
For streaming on Popcorn Time, they might come out a bit slow, but they do have additional unique security protocols that make them a good torrenting VPN.
Highlights:
Average download speed of 46.4 Mbps.
AES-256 bit encryption with OpenVPN over 4 protocols
Enables P2P torrenting
DoubleVPN and CyberSec – unique security features for extra protection on torrent sites.
DNS Leak protection & Killswitch
Pricing:
Get NordVPN for Popcorn Time: 30-day money back guarantee.
Bottom Line
Popcorn Time is an amazing streaming platform but is also completely illegal.
By using Popcorn Time you are breaking the law and can be prosecuted and fined for it.
In addition to it being a platform that serves pirated movies and videos, it is also a hub for malware and ransomware that could be very harmful to your computer.
The only way you can use Popcorn Time safely is by using a VPN.
A VPN will keep your identity anonymous and untraceable.
That means that no one would be able to trace your illegal streaming back to you.
In addition, VPNs encrypt your connection and protects your computer against malware and ransomware.
Don't use Popcorn time without a VPN or you will be exposing yourself to unnecessary risks and dangers.