Best VPNs for USA – Protect Your Privacy & Unblock the Internet
Why you should get a US VPN whether you are in America or not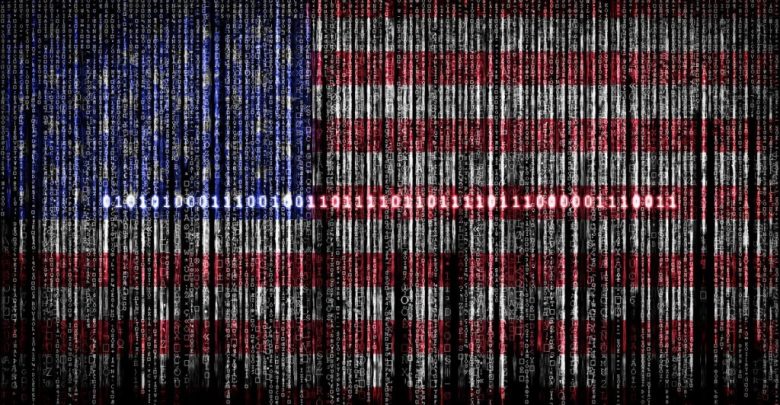 Summary – Whether you live in the USA or in any other Country, you should find a VPN service that specializes in the USA.
For almost any purpose you need a VPN for, you will probably either connect through US servers to unblock otherwise restricted websites or will connect to a US VPN for extra privacy and security online.
A VPN for the USA would normally have a large amount of US-based servers and very strong encryption and security protocols.
The best US VPN that delivers on all fronts is ExpressVPN.
Online privacy in the USA
Oniline privacy in the US has become a very debatable topic in recent years.
Governmental surveillance is a growing trend ever since the 2001 Patriot Act, which gives the US Government  "appropriate tools required to intercept and obstruct terrorism".
It basically gives the US Government the power to request the full online activity records on anyone from any ISP (Internet Service Provider) in America.
In addition to the Government being able to spy on anyone they want to, there are also private companies who do the same and act under a legal grey area.
Any ISP in the US, for example, currently monitors and logs its users' online activity.
This includes browsing history, IP address, online shopping habits, website preferences and more.
All of this information could be legally sold to the highest bidder, making your private information a commodity that could fall into anyone's hands.
There is absolutely no legislation or regulation stating to whom and under which circumstances your data could be sold.
According to the Freedom House 'Freedom of the Net' Report of 2017, although the US is one of the freest Countries in the world when it comes to the Internet, it is declining over the years.
The score goes from 0-100, the closer it is to 100 the more restricted a Country is.
| | 2016 | 2017 |
| --- | --- | --- |
| Total Score | 18 | 21 |
| Internet Freedom Status | Free | Free |
| Obstacles to Access (0-25) | 3 | 3 |
| Limits on Content (0-35) | 2 | 4 |
| Violations of User Rights (0-40) | 13 | 14 |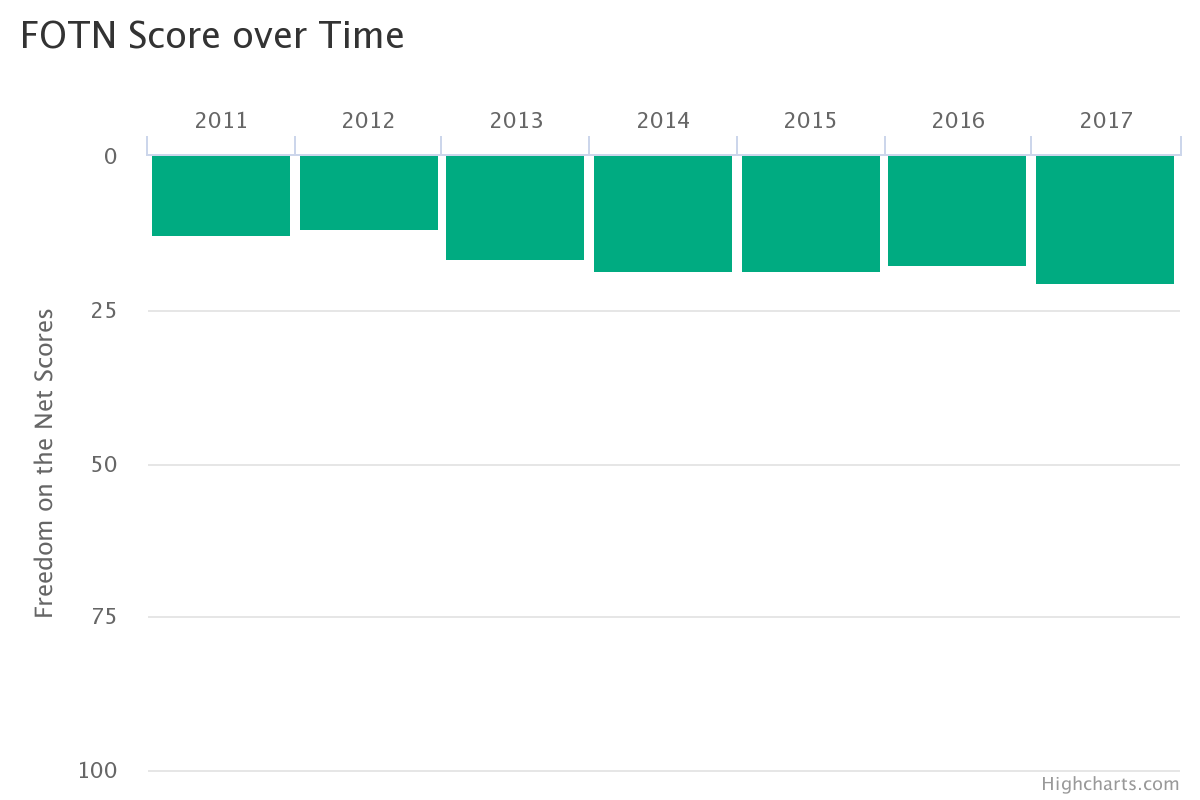 It is evident from this chart that the score goes up from year to year ever since 2011, reaching a total score of 21 in 2017.
Following the repeal of net neutrality laws, which I will get into shortly, I assume this trend will exacerbate in 2018 and the overall internet freedom score would be even higher (less free).
In order to reclaim your online privacy and keep your private information safe, you should use a VPN.
Unlike a regular Proxy service or a dynamic DNS, VPNs have additional privacy and security protocols designed to keep your online identity anonymous and secure.
With a US VPN, your private data will no longer be accessible to your ISP, Government or anyone else.
I recommend you try ExpressVPN, currently offering a 30-day money back guarantee.
US VPNs for the aftermath of the 'Net Neutrality' Repeal
Since April 23rd, 2018 'Net Neutrality' legislation in the US no longer applies.
'Net Neutrality' laws, were a set of regulations aimed at making the internet equal to all users, with no outside intervention that could influence web speed,  in order to increase profits.
Now that these laws are no longer valid, ISP's are beginning to skew users connectivity speeds in order to set higher tariffs for certain websites and services.
This process is also referred to as 'speed throttling'.
Comcast Xfinity, for example, started slowing down users who went to torrent sites.
Torrenting and streaming take a lot of bandwidth, and by slowing them down they effectively discourage many users from using torrents, and by doing so save a lot of money.
This is just the beginning and the US internet is about to change significantly in the near future.
The only way you can make sure your speed is not being throttled by your ISP is by using a US VPN.
If your ISP doesn't know which website you are browsing to, they cannot throttle your connection.
It's that simple.
Get ExpressVPN – 30-day money back guarantee
How to use a US VPN to unblock the internet
Since the US is still one of the world's freest Countries with 'Content Limitations' ranked 4/100 (0 being the freest) according to the freedom house internet freedom report of 2017, it is the most popular Geolocation people choose to connect through with a VPN.
In some Countries content limitations on the internet block out websites such as Facebook, Twitter, YouTube and more.
Services such as WhatsApp are blocked in China and VoIP services like Skype are blocked in Iran.
In the US, not only there are almost no content limitations, there are also localized streaming services that everyone wants to get access to.
Services such as Netflix, Amazon Prime, YouTube TV, Hulu, HBO, ABC and more, serve only US users.
For users outside the USA, connecting via a US VPN will give instant access to blocked content and access to US-only content.
This is the reason a US VPN is not only for Americans.
Basically, anyone who needs a VPN for whatever reason should look at how that VPN performs in the US, as it will probably be used to connect to US server.
What to look for in a VPN for USA
In order to be able to utilize your VPN in the US as much as possible, you need a VPN that will enable complete online anonymity, to keep your private information safe and to gain access to blocked sites.
there are several important things to look for in a good US VPN:
Amount of US-based servers
Strong Privacy and Security Protocols
Killswitch
Good speeds
Amount of US Servers – In order to use a US VPN, you would need the ability to connect to a US server.
Most VPNs do support US servers, however, some provide more servers than others.
Some websites and streaming platforms such as Netflix, or BBC iPlayer are keeping IP address blacklists so that they could block out VPN traffic.
A good US VPN would provide many servers to connect through and will keep updating those servers.
This is the way VPNs keep being able to penetrate website blocks.
A good amount of servers will also ensure maximizing your connection speeds, as different servers often have varying speeds.
Strong Privacy and Security Protocols – The US online privacy is not what it used to be.
It is notable that as time passes the internet in the US becomes less and less free.
A VPN can get you that freedom, and all you need to make sure is that the VPN you choose uses the strongest encryption protocols, saves no browsing logs and ensures your safety online with any additional features such as SSTP VPN protocol, DoubleVPN, and more.
Killswitch – This feature makes sure your real IP address is never revealed even if the VPN connection fails.
In case you get disconnected from the VPN, the Killswitch will cut-off any requests to your browser preventing from your IP address to be revealed until the VPN connection gets restored.
This happens in a manner of seconds, but you want to make sure you are 100% safe and anonymous.
Speed – Since a US VPN is popular not just for people looking for extra online privacy and security but also to unblock sites, including streaming and torrent sites, a fast VPN is required.
For regular web-browsing any VPN that has a download speed of 50 Mbps. will work, but for more bandwidth heavy tasks such as streaming and torrenting, I recommend VPNs that have a download speed of at least 70 Mbps. on average.
Best US VPNs 2018
#1 ExpressVPN – Recommended VPN for USA
ExpresVPN is simply one of the best VPNs in the market today.
It uses the strongest security protocols, and also is one of the fastest out there.
Highlights:
28 servers in the US
AES-256 bit encryption with SSTP (OpenVPN over SSL) VPN protocol.
Killswitch
No logs policy
Average download speed of 85 Mbps.
Pricing:
Get ExpressVPN for the USA with a 30-day money back guarantee.
#2 NordVPN – Great VPN for US
NordVPN is one of the most widespread VPNs in the world when it comes to servers.
They have thousands of servers to choose from in some countries.
This makes NordVPN a very desirable VPN for the US.
1724 US servers
DoubleVPN for extra security
AES-256 bit encryption
Killswitch
no logs policy
Pricing:
Get NordVPN for the USA with a 30-day money back guarantee
#3 Cyberghost – Very good US VPN
Cyberghost is one of the trendiest VPNs currently and for a good reason.
It has super fast speed and a big network of servers across the US.
It is also one of the cheapest VPNs in the market today.
Highlights:
384 servers in the US
AES-256 bit encryption
Killswitch
88 Mbps. download speed on avg.
Pricing:
Get Cyberghost for the USA with a 30-day money back guarantee
Bottom Line
There is an evident need for VPNs in the US these days, and it is showing.
People from within the US and out are getting US dedicated VPNs.
Firstly, people are looking to increase their online privacy and security in ways only a VPN and provide.
Second, since the US is the world's biggest manufacturer of streaming services, and download sites, people from all over the world use US VPNs in order to gain access to those sites.
Before you get a VPN make sure you understand what a good US VPN would require, because no matter why you want a VPN you would probably need to use it in the US.