Find The Cheapest VPN Deals of 2020
Compare the best VPN deals and find the cheapest VPNs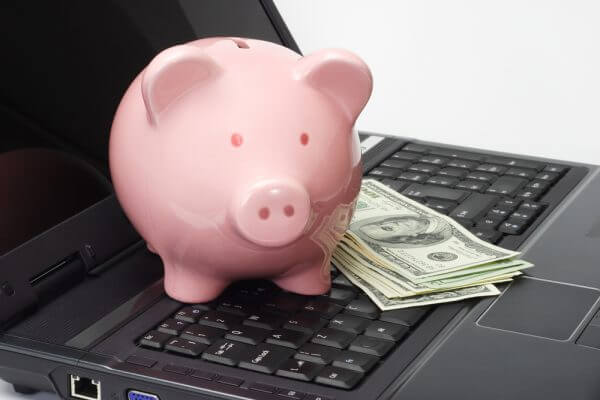 Summary – Finding a good and cheap VPN is not an easy task.
There are many VPN deals out there, but in most cases, you get what you pay for.
It's not all bad though, and there are exceptions.
I will guide you through what to look for in a cheap VPN, so you'll get the best deal you can for a premium product.
Best VPN Deals of 2020- Summary
Why are VPNs so cheap?
As VPNs grow in popularity and people recognize the necessity of having a VPN as an everyday tool, competition between the different VPN services grows as well.
This mostly benefits us, the VPN users, as the different VPN services don't only invest for gaining technological superiority but also compete in prices.
This is the way of the free market when competition is fierce prices go down.
Nowadays, even the most advanced VPN services will cost you around $5 a month.
Of course, you can find many VPNs that are will be as cheap as $1-$2 Month, though not all of them are worth even that.
In its core, a VPN is not a very complicated software.
In fact, OpenVPN the base-code most VPNs utilize is a free open-source code that anyone can use to build their own VPNs.
What makes the difference, which is also what you pay for, is amount and quality of servers, extensive VPN protocols for decent browsing speeds and advanced security measures for extra privacy.
All of these technological features cost the VPN services a lot to develop and maintain, but those who actually give a good product know that users will remain loyal for years ahead.
Once you find yourself a good VPN that can give you access to blocked websites, lets you stream US Netflix from anywhere in the world and keeps you protected online, you won't hurry to switch to a different one.
This loyalty enables VPN services to maintain very low prices and still make very good profits.
a win-win situation all around.
Can you trust a cheap VPN?
When it comes to VPNs, trust is a BIG issue.
Part of the reason we use VPNs is to protect our private and sensitive information.
Our ISPs (Internet Service Providers) sure are taking advantage of our private information for their own benefits and profits, so why shouldn't the VPNs?
The truth is, some VPNs do offer cheap deals but are also making profits from selling your browsing history, shopping habits and preferences.
These tactics are mainly used by the so-called free VPNs, but also by some of the cheaper ones.
2 general guidelines to assess a good cheap VPN:
The lengthiest pricing plan should be the cheapest – Reputable VPNs rely on user loyalty and those who truly believe in their product will offer great deals for long time subscriptions (at least 1 year).
They have plenty of positive user reviews – Check the VPN service on sites like Trustpilot and see what actual users had to say about their experience using this VPN. While you're at it, feel free to review us as well here. Thanks!
Free VPNs VS. Cheap VPNs
While there are some cheap VPNs that are not worth the two bucks a month they charge, with free VPN services you risk more than having a bad VPN service.
Free VPNs, by definition, make their profits by selling your personal data and/or injecting intrusive advertisements into your browser.
While the former is much more severe than the latter, neither option is really worth it.
In addition, a free VPN will get you almost nowhere.
They will not unblock most streaming platforms and will get detected by almost all geo-restricted websites and services.
With a cheap VPN that costs more or less like a cup of coffee, but can get you all the premium VPN features you would ever need, I really don't see any reason why you would want to settle with a free service.
Just look at the comparison between free VPNs and Premium VPNs (which can also be very cheap):
| Feature | Free VPN | Premium VPN |
| --- | --- | --- |
| Customer Support | Email Only | Email, Chat, Phone |
| Servers | A small selection of servers to choose from. | Hundreds to thousands of servers to choose from. |
| Countries | Small Selection | Large Selection |
| Connection Speed | Slow | Fast |
| Bandwidth | Limited | Unlimited |
| Privacy | Browsing data is logged and may be sold. | Little to no browsing logs. |
| Security | Limited security Protocols. | AES-256 bit encryption with additional security protocols as standard. |
| Simultaneous Connections. | No more than 1 connection at a time. | Up to 7 simultaneous connections. Various different devices supported. |
| Unblock Websites | Unblocks basic websites and apps | Unblocks all websites plus protected services such as Netflix and BBC iPlayer. |
| Price | Free | Up to $10 / Month + Customary 30 days money back guarantee |
What to look for in a good VPN deal?
Other than obviously the cheapest price possible, you should make sure you are getting some important features with your VPN which will make it the best VPN deal.
You'd be surprised, but there several quite cheap VPN services that provide much more than the bare minimum.
So, before you choose a VPN just because it is cheap, make sure you get:
A decent amount of servers and available Countries – I would not settle for less than 50 Countries and 100 servers.
Good speed – This is a must. There is nothing you can do on the internet when it's not moving. Speed is everything. When you activate a VPN, you will almost always compromise your browsing speed. The only question is by how much. If a VPN doesn't bypass 50 Mbps. download speed on average, keep away.
No logs – Browsing and connectivity logs are the way free and sketchy VPNs make their money. Make sure you see a clear no logs policy or avoid at all costs.
Unlimited Bandwidth – This is a standard. Don't compromise for bandwidth caps.
In addition, let's not forget that a  good VPN deal should:
Not cost more than $8 / Month
Offer a 30-day money back guarantee with no fuss and no questions asked
Best VPN deals of 2020
As you can see in the table below, what constitutes a good VPN deal, is not only the price.
What makes Cyberghost number one, is its awesome combination of excellent price with an excellent product.
Cyberghost is currently the fastest VPN in the industry.
I've tested an average of 88 Mbps. download speed, which is super fast.
In addition, with Cyberghost there won't be a website or streaming platform you won't be able to unblock.
Get Cyberghost special offer here
#2 Cheapest VPN – Ivacy
Ivacy, presumably use a different strategy to fight its competition.
Having faith in the excellence of their VPN, they trust users would not want to change a  VPN once they use Ivacy.
This allows Ivacy to offer the cheapest price on the market, for the longest subscription period.
In addition, the reason I rank them in the respectable second position is due to the fact that despite its cheap price Ivacy is still a great VPN, which is bound to deliver on all your needs.
#3 Great 2020 Promotion – SurfShark
Surfshark has surfaced at the beginning of 2020 with a killer promotion.
If you look at it from a total amount perspective, and not a per month it is cheaper than Ivacy, though for a shorter period of time.
Surfshark is also a great VPN overall with good speed, strong encryption and secure privacy protocols.
While being the most expansive VPN on this list, ExpressVPN is the leading VPN in the industry.
For this reason, I could not have left it out of the best VPN deals list.
ExpressVPN boasts a download speed of 85 Mbps.  on average, unblocks any site or service and has first-grade security and privacy protocols to keep you well protected.
What makes it the best value for money VPN is that you truly get a premium VPN and still pay less than $8 / month for it.
Bottom Line
The fierce competition between the different VPN services out there works to our benefit.
VPNs compete both in prices and in quality, which means you can now get a premium VPN with all the features you might need and more for super cheap prices.
When I set out to map the best VPN deals of 2020, I looked not only for the best prices and offers but also the best quality.
To truly be one of the best VPN deals, a VPN must be both cheap and deliver a solid technology that enables streaming, website unblocking and strong security measures.
The 2020 winner of the best VPN deal is Cyberghost.