Trending
Youtube Videos Unblocked
How to unblock and Watch Youtube Videos with a VPN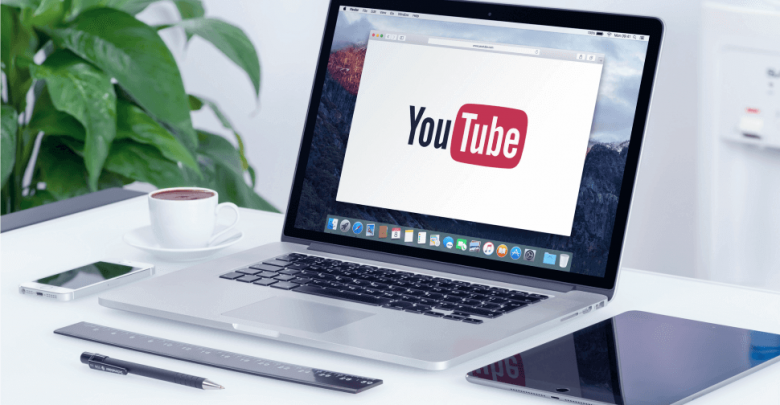 Summary – YouTube is the unchallenged king of video content.
Sure there other online video sharing platforms out there such as Vimeo, but it is still no match to the popularity of YouTube.
Being such a huge platform, however, holds YouTube to certain constraints.
These constraints make YouTube, in some cases, block videos so they are unavailable to watch.
I'll explain these constraints in a bit, but once explained you'd understand how a VPN can really come in handy in this case.
With a VPN you can unblock any YouTube video you want, anytime anywhere.
VPN's are designed to change your IP address and change your Geo-location.
When YouTube tries to block videos from you to watch, it relies on your IP address to know your physical location.
It is according to your location that its algorithms know which video you can and cannot watch.
Once you use a VPN, you fool YouTube to believe you are in a different location and therefore to allow you to watch whatever you want.
This way you would be able to override Geo-restrictions and even unblock YouTube in school or on any other private network which blocks video services.
Why are some YouTube Videos Blocked?
YouTube was established in February 2015 and was acquired by Google in October 2016.
Being a Google subsidiary company means there are a lot of legal issues to comply with.
YouTube since needed to comply with copyright laws among other things, which meant blocking videos to certain audiences.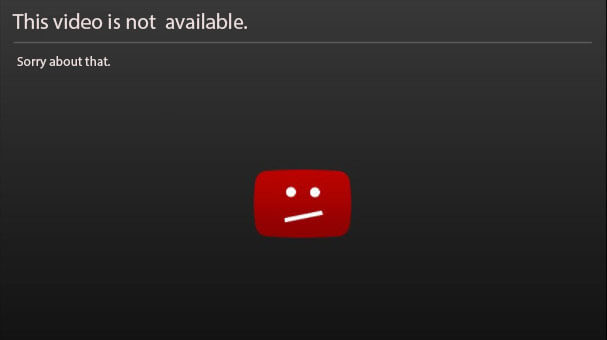 Copyright – Some videos, probably not your funny cat ones, but some have copyright protections. This means that unless a website or any other video distributor have paid for the video rights, they cannot show it. In addition, and this is the most common case, a video which is protected under copyright laws in one country would be unavailable to watch in any other country. There are websites that pay to broadcast certain YouTube videos exclusively, but it is infrequent and very selective.
Censorship – Every country in the world has its own set of rules for what is and isn't appropriate. In more liberal countries where it is free-speech, most videos would be allowed to watch. You will still find blocks on pornographic videos, and on racist or otherwise violent videos. In less liberal countries, political videos would be blocked, as well as any videos that don't coincide with the regime views.
Organizational Blocks – Some private and public organizations, such as offices and educational institutes like schools, don't allow users to watch YouTube videos from their internal network. It could be because they don't want their intranet's bandwidth to be consumed by video streaming, or because they simply to want to give access to YouTube, so there won't be any distractions at work or at school.
How does a VPN Get YouTube Unblocked?
VPN, or Virtual Private Network, works by re-routing your connection through secured servers and changing your IP address and apparent Geo-location.
When you connect through a VPN client you enter a private tunnel.
Only you have access to this tunnel, and through it, you enter the internet.
When you come out the other side, you are a different entity.
Any website or online service that will try to read your browsing details (your IP address, cookies stored on your browser, Geolocation and more) would not be able to find anything, or rather nothing it will find would be real.
By hiding your IP, browsing and session details, you can make the internet think you are browsing from someplace else.
So if you are in a country with limited access to YouTube videos, simply by connecting to a VPN you can get any video unblocked.
The same principle applies for unblocking YouTube at school or on any other private network.
By connecting to a private network but through a different server and IP address, the network blocks will not apply to you and you could watch YouTube freely.
How to Use a VPN to unblock Youtube videos? (step by step tutorial)
Step 1 – Choose a VPN – See my recommendations for the best VPN for YouTube videos unblocking.
Step 2 – Install your VPN and activate the VPN client.
Step 3 – On your VPN client, choose a server and Geo-location, depending on the type of video you want to watch.
If you want to unblock YouTube in school you probably need to log into a local server, and it will work as long as the server and IP are different than on the internal school network – which it is.
For content that is censored in your country, your best bet would be to connect to servers in the US, Canada, Australia, or the UK.
You should aim for a Geolocation that is closest to where you're actually at, so the connection speed would not be slower than it should be.
Step 4 – Enjoy!
What to look for in a VPN for Youtube?
When you want to unblock Youtube videos, there are certain things you would want to look for in a VPN.
In order to get the job done, you should look into three key features in a VPN for getting YouTube unblocked and enjoying your streaming experience.
First and most importantly, speed. When you connect through a VPN, in most cases your download speed (which is what you care about when you're streaming)  would be lower than what it is without a VPN.
You want to make sure the VPN you chose would still have decent speed so you can watch your videos uninterrupted.
There's nothing I hate more than having to wait for a video to load, or get stuck half-way through.
Second, and just as important, you want to find a VPN the offers wide-range of servers and Geolocations to choose from.
Basically, the more options you have the better chances you have to unblock the video you wanted to watch.
Finally, you should be looking out for the best price for your VPN.
To be more precise, you would want to get the best value for money on your VPN.
Potentially, you would use your VPN for more things like getting Netflix unblocked, so you should find a strong VPN at a good price.
To sum it up, the three most important features in a VPN you should be looking for when you are looking to unblock Youtube are:
Speed
A large number of servers and Geo-locations
Value for Money
Free VPNs for YouTube
Free VPNs can get you a long way in some cases, but when it comes to YouTube it will be a waste of your time.
YouTube, like many other streaming platforms bound by copyright laws, are working very hard to prevent VPN users from unblocking geo-restricted videos.
For this reason, free VPNs are simply not strong enough to get videos unblocked these days.
Premium VPNs on the other hand, are investing a lot of money and effort into making sure their VPN will keep fooling the streaming platforms.
Another thing to consider is that free VPNs still need to make money somehow, and on my occasions, they resort to selling your browsing history or running intrusive ads on your browser.
Not to mention that a free VPN for YouTube would simply not be fast enough to provide a good streaming experience.
All unblocked YouTube Sites – Free YouTube Proxy sites
What applies to free VPNs also applies to Proxy services.
If you are trying to use all unblocked YouTube sites, or any other free proxy sites for youtube, it may have worked in the past, but will no longer do the trick.
The way proxy sites make money is, on the most part, by injecting ads to your browser.
This is a type of malware, which except being highly intrusive and annoying, could also impair your internet speed and your computer's CPU.
In addition, you are not anonymous nor secure when you are using such proxy services for YouTube.
This could result in heavy fines, due to copyright violations, or even worse if you are in a Country which blocks YouTube for censorship reasons.
Please take this warning seriously, and keep away from proxy sites for YouTube.
Best VPN's to Unblock YouTube – Reviews
The most notable feature about Cyberghost is their VPN speed.
It is the fastest VPN I've ever tried and tested with a download speed of an average of 88 Mbps from various servers.
This makes unblocking YouTube videos a breeze, with smooth streaming.
Cyberghost also offers a distinguished spread of 2200 servers in 60 countries.
Accessibility is pretty good, though might be limited if you are into unblocking very specific niche videos, the chances that you'll still not be able to watch an unblocked YouTube video with Cyberghost are slim to none.
Cyberghost's pricing plans make it one of the best value for money VPN's. It is one of the cheapest for sure. The best pricing plan will get you 18 months for only $3.5 /mo.
A cup of coffee a month, more or less and you can get your hands on a great VPN.
1 Month – $12.99
12 Months + 6 Months Free – $3.5 / month
6 Months – $7.99 / month
Get Cyberghost VPN to get YouTube unblocked. 
ExpressVPN is probably the best VPN in the market currently.
With an extensive network of 1500+ servers in 95 different countries, ExpressVPN can unblock any website including YouTube videos.
The vast server and Geo-location network makes it possible to watch any video out there, just because you can access YouTube from almost any country proxy on the planet.
When it comes to speed, I found ExpressVPN to be one of the fastest VPNs.
I tested an average of 85 Mbps download speed, from various servers. Anything below 70 Mbps, would make an irritating streaming experience, with slow load times and buffering.
ExpressVPN's great speed makes any video run smoothly from any country you connect from.
Money-wise, Express does come with a price tag.
Their best and the most valuable offer is their 12 months + 3 extra months for free.
That comes with a 30-day money back guarantee as well.
1 Month – $12.95
15 Months – $6.67 / month
6 Months – $9.99 / month
In my opinion, the $6.67/mo is hardly a deal-breaker as it is one of the best VPNs on the market.
It is not only good for unblocking YouTube videos but is also one of the few VPNs that are able to unblock Netflix and other restricted streaming services.
Get ExpressVPN to unblock YouTube.
Ivacy has been around for about 10 years and is considered as one of the most efficient VPNs in the industry.
With 450 servers in over 100 countries, there is almost no place on earth where you won't be able to access blocked YouTube videos.
In addition, Ivacy has a great feature: Server Switching – which not all VPNs offer.
What it does is constantly searches for nearby servers where your connection speed would be better.
It takes into account your actual location and the server location that you are trying to connect through, and find the best match for your needs.
On top of it Ivacy, currently offers an exclusive 5-year subscription for only $1.41 / month.
That's $84.6 for 5 years, while most VPNs charge that for just a year to a year and a half.
1 Month – $8.95 / Month
1 Year – $4.08 / Month + 1 year FREE
6 Months – $5 / Month
5 Years – $1.41 / Month – Special deal
PrivateVPN hit the mark where it counts, but I consider them a mid-level VPN.
They offer a rather modest variety of servers.
80 servers in 52 countries, which will get YouTube unblocked if you are from a country that poses restrictions or using a limited private network at school, but will be very limited in country-specific video content.
I tested an average download speed of 73 Mbps.
This does qualify as fast enough to stream videos but it's a bit too close to having an annoying experience. Overall I was able to stream YouTube videos smoothly and uninterrupted.
When it comes to pricing, PrivateVPN is somewhere in the middle.
Their top offer is 12 months plus an additional month for free for $3.88 /month.
No piggy-banks will be broken here, and you do get an effective VPN.
1 Month – $7.67
13 Months – $3.88 / month
3 Months – $5.25 / month
Get PrivateVPN to Unblock YouTube
Bottom Line
YouTube is probably the best tool for sharing video content today.
For several reasons, there are cases where videos could be unavailable for you to watch.
By using a VPN you can easily unblock YouTube and access any video you want, anywhere.
To get Youtube unblocked easily and cheaply get Cyberghost VPN.