Best VPN for China – Unblock Sites From China
Travelling to China? Don't leave your Country before getting a VPN for China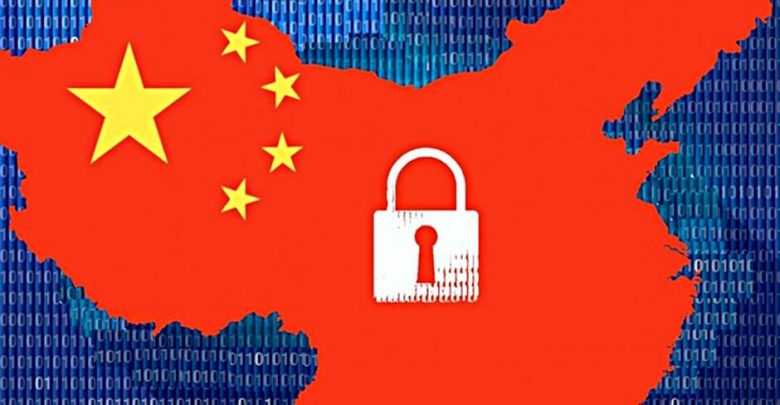 ---
Summary – If you plan to travel to China, whether it is for work, leisure or to live there this article is for you.
China is well-known for being a Country where human rights such as freedom of speech is somewhat limited.
The internet, being, well…. the internet, is therefore highly censored, restricted, filtered and blocked by various methods.
If you enjoy your internet and would like to have access in China to social media, YouTube, your Gmail and other websites, you will need a VPN for China, as they are all blocked.
The most recommended (and working) VPN for China is ExpressVPN.
The Great Firewall of China
China's internet censorship is extremely strict.
The Chinese Government works diligently to minimize any foreign influences and information flow coming from the outside world.
This heavy internet censorship is also referred to as 'The Great Firewall of China'. 
According to Freedom House Internet Freedom Report 2017, China is ranked 87/100. Note that the scale is 0 for complete internet freedom and 100 for the complete opposite.
| | 2016 | 2017 |
| --- | --- | --- |
| Total Score | 88 | 87 |
| Internet Freedom Status | Not Free | Not Free |
| Obstacles to Access (0-25) | 18 | 17 |
| Limits on Content (0-35) | 30 | 30 |
| Violations of User Rights (0-40) | 40 | 40 |
China is operating an elaborate mechanism of both automated and manual monitoring to prevent and block political discussions and criticisms, access to foreign information streams and limit online communication streams operated by non-affiliated 3rd parties.
One such example is WhatsApp, which is blocked since September 26, 2017.
As part of this internet blockade, hundreds of websites and services are simply inaccessible from China.
Which websites are blocked in China
Here you can see the full list of blocked websites in China.
Just to give you an idea, here are some of the sites that are blocked if you are in China:
Google.com
Gmail
Facebook
YouTube
Twitter
Pinterest
WhatsApp
Github
The Pirate Bay
DropBox
Vimeo
Flickr
Bloomberg
Le Monde
The Epoch Times
Wikileaks
BBC
Reuters
Amnesty International
DuckDuckGo
Disqus
Netflix
How to access blocked sites in China
In order to access blocked sites in China, you need to have a VPN.
What a VPN does is simply reroute your connection to servers around the world, and through an encrypted and private 'tunnel'.
When you come out the other side of this tunnel, your IP address changes according to the Geolocation of the server you connected through, and additional privacy and security protocols are added.
The Chinese firewall works by utilizing several methods:
ISP Initiated blocks – A blacklist of websites that are directly blocked by Internet Service Providers
Speed Throttling – Limiting maximum bandwidth and speed for specific websites. These sites are not blocked per se, but a slow connection can make the browsing experience intolerable.
Keyword-based web-filtering – limits search results for specific keywords or phrases.
All of these blocks can only work assuming:
Your IP address is in China – Your IP is your online fingerprint. Through your IP, ISPs can determine your exact Geolocation and the browsing history associated with it.
You are connected to the internet via local servers – Local Chinese ISPs use and monitor only the servers they control. When you are in China, you have to connect to the internet through those servers.
I suppose you see where I am going with this.. A VPN makes your online presence unidentifiable.
Your IP address is different, and you are connected through encrypted servers in different Geolocations.
This way, your connection to the internet does not in any way go through the Chinese Firewall, and you are free to access any website you want.
Important –  Access to many VPN sites is restricted in China, so you must get your VPN before you get into China. Once a VPN client is installed on your PC, Mac, iPhone or Android you can activate it even when you are physically in China.
VPNs that don't work in China
There are some VPNs that are on China's blacklists and some that simply won't work when in China.
If you have one of these VPNs in China they're going to be useless, so make sure you find a proper alternative.
PureVPN
BufferedVPN
Astrill VPN
Strong VPN
Open VPN
Elephant VPN
TunnelBear
Hide.me
ProtonVPN
This list shows only the most popular VPN services and not all VPN services blocked in China.
As a policy, the Chinese Government does not want to block all VPN services.
This is mainly due to businesses in China that need access to the global internet in order to remain competitive in the international business arena.
Is it legal to use a VPN in China
The short answer is Yes. It is legal to use a VPN in China. But —
There are also a few conditions.
In other words, whether it is legal or not to use a VPN in China, depends on the circumstances.
First, it is illegal to sell or buy a VPN software when you are in China.
If you got your VPN installed outside China, however, from a non-Chinese VPN service, then it is perfectly legal.
Second, it also depends on how you use the VPN.
For obvious reasons, if you use a VPN to spread political views or criticism on the Chinese regime, you could get severely punished.
Not for using a VPN per se, but for utilizing it as a tool for propaganda.
If on the other hand, you use your VPN to watch Netflix or stream American television show or even go into blocked sites, there is nothing illegal in that.
Finally, and this applies to businesses only. In order to use a VPN, it is perfectly legal as long as you get a permit for it.
Any business wanting to use a VPN must first get the Government's approval to do so.
As an individual, as long as you comply with these conditions, you will not be breaking the law.
To be on the safe side, make sure you purchase and install your VPN prior to traveling to China.
I recommend ExpressVPN for China, but you can also see more recommended VPN choices below.
What to look for in a VPN for China
The features you would want to look for in a China VPN depends on whether you live and work in China or just traveling for a short period of time.
If you are just visiting China, then you probably just need to be able to stream videos and unblock sites.
But if you are planning a longer stay, then I would recommend looking into strong privacy and security features as well.
Luckily, some of the leading VPNs can offer both high connection speeds for streaming, advanced routing technology for unblocking websites and strong security protocols.
To sum it up, here are the features you should keep an eye for:
High connection speed
A large number of servers and Countries
DNS leak protection & Kill Switch
DoubleVPN or an alternative advanced security method
Best China VPNs 2019
#1 ExpressVPN – Best VPN for China
ExpresVPN is one of the world's leading VPN services, and it is not blacklisted in China.
You can get it while already in China, but to be on the safe side you should install it before getting to China.
Especially since ExpressVPN is registered and operated from Hong-Kong.
Highlights:
Fast download speed average of 88 Mbps.
1500 servers in 95 countries
DNS leak protection and kill switch available
SSTP security protocol optional – this is an SSL based connection, the highest level of security.
Pricing:
Get ExpressVPN for China – 30-day money back guarantee
#2 NordVPN – Best VPN for China
NordVPN is a very popular VPN service worldwide.
It does not appear on China's blacklists and is based in Estonia, so there is nothing to worry about legally.
Highlights:
Medium download speed average of 46.5 Mbps
4331 servers in 62 countries
DNS leak and Kill Switch features available
DoubleVPN and CyberSec can be added as an option
Pricing:
Get NordVPN for China – 30-day money back guarantee
#3 PrivateVPN – Best VPN for China
PrivateVPN is a great choice for website unblocking and streaming.
They too are confirmed to not appear on any blacklists in China.
Highlights:
73 Mbps average download speed (good speed)
80 servers in 52 countries
DNS Leak Blocking & Kill Switch
Pricing:
Get PrivateVPN for China  – 30-day money back guarantee
Bottom Line
Whether you plan on a short visit or a longer stay in China, if you like to have internet access you need a VPN.
China's internet blockage is otherwise referred to as 'The Great Firewall of China' because the internet is so heavily censored and limited.
Thousands of websites, online services and Apps are simply blocked when you're in China.
The only way for you to have a decent internet is to use a VPN to override these blocks.
Although it is legal to use a VPN in China, upon certain conditions, I strongly recommend to purchase and install your VPN before getting to China.