Top 5 Best Free VPN Services – No Credit Card Needed
What do you get with a free VPN, and what do you give away in exchange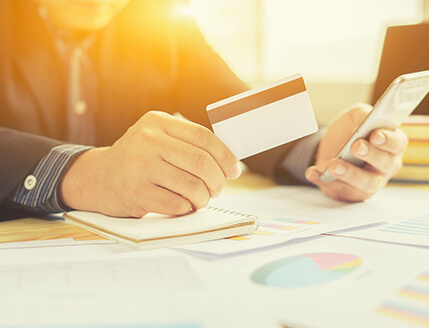 Summary – There's nothing wrong with getting a free VPN, as long as you know and understand the implications.
The best free VPN services are those who will get the job done, without sacrificing your online privacy and security, or at least as little as possible.
I set out to examine if there is even such as thing as a reliable free VPN, and what are the best free VPN options out there for you.
When it comes to paying for a VPN or getting it for free, a lot of people will choose the latter rather than the former. Normally that makes sense.
Why would you pay for a service when you can get it for free?
There is nothing wrong with getting a VPN for free, as long as you know exactly what you are getting – or rather what you are not getting with a free VPN service.
How 'Free VPNs' Make Money?
Let's start with one basic fact of life – there are no free rides. If a VPN service is given 100% free then they have a different business model in mind.
They are probably selling your browsing data to the highest bidder. This includes your browsing habits, websites you visit, searches you make, and more.
In addition, you should expect slow data transfers, which will interfere if you are looking for a VPN for torrents or a VPN for streaming.
Some of the more dangerous free VPNs out there will also have ad injections on your browser, and malware installed on your system – these are the types of free VPNs you must stay away from.
Nothing is given for free, of that, you can be sure. The only question is, are you willing to sacrifice your online privacy and security for getting a VPN for free?
When it comes to our online privacy, most people would agree to sacrifice it in a heartbeat.
People give away personal info to Facebook, Twitter, Instagram, etc.. every day without giving it a second thought.
Anyway, what we don't give away ourselves, our ISP's (Internet Service Providers)  can sell to anyone they want to.
Our personal info is no longer ours. However, by using a VPN you can minimize this intrusion to your personal private information.
Though, free VPN's may not be as effective in protecting your privacy.
Free VPN's will also slow down your connection quite significantly.
Most people, however, would bare slow connections and limited data transfers, knowing its the 'price' for getting a free VPN.
Free VPN vs Paid VPN
| Feature | Free VPN | Premium VPN |
| --- | --- | --- |
| Customer Support | Email Only | Email, Chat, Phone |
| Servers | A small selection of servers to choose from. | Hundreds to thousands of servers to choose from. |
| Countries | Small Selection | Large Selection |
| Connection Speed | Slow | Fast |
| Bandwidth | Limited | Unlimited |
| Privacy | Browsing data is logged and may be sold. | Little to no browsing logs. |
| Security | Limited security Protocols. | AES-256 bit encryption with additional security protocols as standard. |
| Simultaneous Connections. | No more than 1 connection at a time. | Up to 7 simultaneous connections. Various different devices supported. |
| Unblock Websites | Unblocks basic websites and apps | Unblocks all websites plus protected services such as Netflix and BBC iPlayer. |
| Price | Free | Up to $10 / Month + Customary 30 days money back guarantee |
When coming to decide between getting a free VPN to a paid VPN, it all comes down to your needs really, and this is key in your decision.
What do you need from a completely free VPN?
To set the record straight, when I talk about the best free VPNs, I'm referring to totally free VPNs with no credit card needed in order to download the VPN.
Basically, whether you should go for a free VPN or a paid VPN service, really depends on what you need a VPN for.
If you need a VPN so you can stream videos, or download torrents then a free VPN would probably not cut it.
If you want to access blocked websites, however, it just might do the trick.
For example, in some Countries access to Facebook, Youtube and even WhatsApp are limited.
A free VPN could get you around these limitations and get you full access.
It also depends if you need your VPN for the long-run, or just for a short trip abroad.
If you want to use a VPN to unblock Netflix, or to use a VPN to unblock iPlayer while traveling to another country, or just want to override local internet restrictions – there's a solution for that.
Best Free VPN – For the short-term
The best free VPN for your short-term needs is not a free VPN at all. Actually, I recommend you take advantage of ExpressVPN's 30-day money back guarantee.
ExpressVPN's no questions asked refund policy, is a great way for you to enjoy this premium VPN for free.
You can take them for a test-drive and most importantly stream, download, unblock and do whatever you want a VPN for, with the world's best VPN – for free!
Highlights
One of the fastest VPNs on the market.
Strong encryption for better online security.
Online Privacy features such as DNS Leak prevention, Kill Switch and more.
Access to

all

limited or blocked websites including Netflix.
Unlimited bandwidth for HD streaming or Torrenting.
Read ExpressVPN review for more info.
ExpressVPN does not offer a free trial per se, and you would need to leave your payment details once you register and install the VPN application, but getting a refund is easy and fast.
Get ExpressVPN – 30-day money back guaranteed
Best Free VPN Services – For the Long-Term
If you decided that you're looking for a long-term free VPN solution, and are willing to compromise on some features this list is for you.
Windscribe is probably the best free VPN option out there.
First of all, it is a completely free VPN and no credit card is needed in order to sign up and install Windscribe VPN.
It supports 11 different server locations, and 10 gigabytes of data to use.
With the free VPN version, you would also get a nice firewall and ad blocker features.
Unlike most other free VPNs, what makes Windscribe stand out is the fact that they have a very strict no-logs policy.
They will not sell your data to anyone, because they simply aren't keeping any logs on your browsing.
Even through Windscirbe is a completely free VPN, they do offer paid premium plans which will give you unlimited data, access to servers in 50 countries and a few more VPN protocols.
The paid plans, also come with a 3-day money back guarantee in case you are not satisfied for some reason.
When it comes to free VPNs, windscribe are as good as it gets.
Highlights
Easy set-up and user-friendly
11 server locations
No-logs policy
Adblocker and Firewall features
Premium plans for upgraded features
Get Windscribe completely free
TunnelBear is well-known due to its free version.
As a matter of fact, although they do have several paid plans, TunnelBear is marketed as a free VPN and you are encouraged to get their free version before you hop into any of the premium plans.
On March 8th, 2018 McAfee announced in a Press-Release that they have acquired TunnelBear.
Currently, McAfee's and TunnelBear's technologies have not been integrated yet – but this does give a big boost of confidence to TunnelBear, even as a free VPN.
Highlights
User-friendly
Extremely reduced browsing logs since McAfee acquisition.
500 MB of data transfer per month – Can be increased by 1 GB if you tweet about them, as part of a marketing strategy
Popular free VPN service
With Hide.me you will get a decent VPN considering it's free.
Overall the connection speed was satisfactory, but unless you need it for simple tasks your 2 GB monthly data cap will not be enough.
So, although speed is relatively okay, you won't be able to stream much with the data transfer limitation.
Highlights
Strict no-logs policy – An advantage for a free VPN
Only 3 countries available – Canada, Netherlands, and Singapore.
2 GB data cap per month
OpenVPN and SoftEther Security protocols are not available.
ProtonVPN is a solid choice as a free VPN.
Although they offer the free VPN plan, it doesn't seem like they encourage you to take it. In fact, the free version is slower than the premium plans on purpose.
ProtonVPN's user interface does make them stand-out in the VPN market which is a big bonus which the free version enjoys as well.
Highlights
Only 4 countries available – Netherlands, USA, Japan, and Switzerland.
No data transfer caps
Slow speed (on purpose, to encourage upgrading to a premium plan)
No data logs – They don't specifically state that this applies to the free plan, but their Swiss base location is a reassurance in this respect, as there are strict laws against preserving browsing logs in Switzerland.
Bottom Line
When you seek a free VPN option, you are sacrificing some key features.
Your privacy and security will suffer but more importantly, in most cases, you will get slower connection speeds and limited bandwidth.
However, a free VPN can be a great option for you, if your needs are simple. When all you need is access to geo-restricted websites, usually a free VPN will get it there.
Except for the list of the best free VPN services in the market, I also suggested taking advantage of ExpressVPN's money back guarantee, which will get you a premium VPN for 30 days, and a full refund – no questions asked.
All in all, the type of free VPN you should choose depends on your needs.