Best VPN's to Hide IP & Spoof your Location
5 reasons why you should hide your IP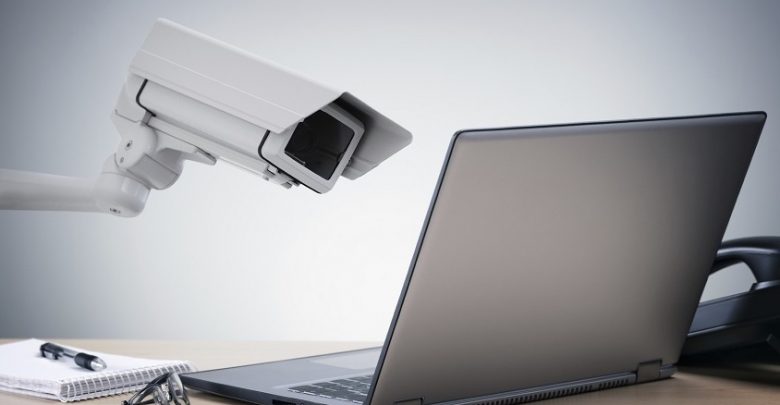 Summary – Your IP address is your online signature. Whatever you do online can be traced back to you via your IP address.
Private entities can use this information for profit by selling it, or stealing your identity altogether.
If you think your private information is currently safe – you are dead wrong! The easiest way to protect yourself is to learn how to hide IP addresses using a VPN.
Hide your IP address with Cyberghost  – 45-day money back guarantee
Best VPNs to hide your IP – Summary
Your ISP (Internet Service Provider), can use your IP address information and sell your browsing history to the highest bidder.
Some Countries still prohibit this, but as of April 2017, the US Senate made it perfectly legal to do so.
So if you're in the US, you really should learn how to hide IP addresses when going online.
Why should you care? Simply because you have no idea to who's hands your private information will fall into.
In April 2018, around 87 million people got their private information stolen, in the Cambridge Analytica Scandal.
If a company such as Facebook, whose annual spend on cybersecurity is x100 larger than that of any Government in the world, got their data leaked, you should be worried.
Your browsing history can easily be associated with you, using your IP address – and this data is held by all ISP's.
No one needs to be a genius computer hacker in order to get their hands on it, as your private browsing can be bought.
Anyone can buy this data, and use it as they see fit.
Only by hiding your IP address you can avoid any of this from happening.
When you use a VPN, you are essentially creating a 'tunnel' through which you enter the internet.
Your IP can be for the geo-location of your choice, and additional encryption and security protocols are added. Only with a VPN, your browsing will really be private.
5 reasons you should hide your IP
Avoid Identity theft – Probably the scariest scenario of all. You wake up one day to discover all your Credit cards have been maxed-out on stuff you've never purchased. Or worse, someone actually uses your identity and your social security number to do whatever he pleases. Getting this information is not so complicated to the average hacker, especially when your IP is exposed, you are not using a secure connection.
Don't Get Caught Illegal Streaming / Torrenting – We've all sometimes pirate-downloaded that song we've wanted to hear or that movie we wanted to see. These are both Federal felonies in the US and in most other Countries as well. The FBI and Interpol are getting better at enforcing this, and are imposing severe fines and even jail time to those who committed those felonies. By hiding your IP you disappear from their radar and can continue to stream and torrent whatever you want privately and securely.
Better Travelling Deals – Yes, you read correctly. companies such as booking.com, expedia.com and more, use your IP address to determine the price you will pay to book a hotel room, a flight or rent a car. By using a VPN to hide your IP or change it, you can find better deals and save big on your next vacation.
Bypass Geo-Restrictions – Some Countries and services block content according to your geo-location. Your geo-location is taken from your IP address, so by hiding it you can bypass those annoying geo-restrictions and unlock the internet.
No 3rd party influence – Your IP address is basically what help Facebook and google determine which content or advertisements they want to show you. This is called Segmenting. They segment certain audiences with several traits in common and expose them to content and ads that they are more prone to engage with. The alleged Russian interference in the 2016 US elections, was done using polarizing content distribution, based on IP segmentation. In other words, we were exposed to content which made us angry at anyone with opposing political views. If everyone was using a VPN, any segmentation or profiling would not have been possible.
Hide your IP address with Cyberghost  – 45-day money back guarantee
Best VPN's to Hide IP
The best VPN's to hide your IP address are those who provide the best combination of servers, geo-locations, and privacy protocols.
When I conducted this research I looked for VPN services that provide:
A large selection of Countries and at least several IP addresses to switch to on each Country.
As many servers as possible to 'tunnel' through.
Advanced encryption and security methods
Strong privacy VPN protocols
In addition, I tested each VPN for IP leaks. IP leaks can occur if, during your VPN connection, the VPN service could not handle all the simultaneous requests from a given website, and your IP address is compromised by at least one of those requests.
When this happens, your IP becomes exposed, and can be monitored by anyone.
Cyberghost take the lead due to the combination of large Countries and Server pools to choose from and strong privacy and security protocols.
Cyberghost offer 3,000 servers at 60+ Countries, which is a very large pool in comparison to other VPN services.
In addition, one of their features is a DNS/IP leak protection, which guarantees that your IP will never be exposed.
Moreover, Cyberghost has a strict no logs policy, which also protects your activity and makes sure it cannot be monitored or traced.
For these reasons, I recommend Cyberghost as the best VPN for hiding your IP address.
Get Cyberghost – 45-day money back guarantee
ExpressVPN are using the best encryption protocols possible, AES-256 along with four security methods to choose from: OpenVPN (TCP/UDP), SSTP, L2TP/IPSec, PPTP.
This makes ExpressVPN, strong when it comes to securing your private information from hackers.
Once connected to the VPN client, I ran several IP leak tests to ensure my original IP was not exposed, and indeed it wasn't. Whenever I changed geolocation on the VPN client, I got a different IP address corresponding to that geo.
That was the result I was looking for, and ExpressVPN have passed the test.
In addition, ExpressVPN offers a selection of 1500 servers in 94 different countries.
Since all criteria have been met, I can recommend ExpressVPN if you are looking to change or hide your IP.
Get ExpressVPN  – 30 day money back guarantee
PrivateVPN, as their name suggests place privacy before everything.
They are using the AES-256 bit encryption with multiple VPN protocols: OpenVPN with UDP/TCP, L2TP/IPsec, PPTP, IKEv2.
In addition, they have a strict no-logs policy which makes their VPN client extremely secure and private.
PrivateVPN have easily passed the IP leak test. As expected, the IP address corresponded with the geo-location chosen, and my origin IP address wasn't exposed.
In terms of server and Country selection, the variety was a bit disappointing.
PrivateVPN offer 80 server locations in 56 different Countries.
All in all, PrivateVPN is a very good VPN for hiding your IP and I strongly recommend it.
Get PrivateVPN – 64% discount with 30-day money-back guarantee
NordVPN offers the same encryption and security methods as ExpressVPN and PrivateVPN.
What makes them unique, however, is that they also offer a double VPN-encryption.
This means you will connect through one IP and server and be redirected to another. No server would be getting your original or former IP address.
This sounds like a nice feature, and it does fool the leak tests properly.
Whether this is a nice-to-have feature or only a gimmick I cannot say. One thing for sure, it does what its supposed to do, and that's fine by me.
On the downside, the double VPN feature could have a negative effect on your browsing speed, depending on the servers you are re-routing to and from.
In addition, NordVPN provide access to 3655 servers in 61 Countries. A nice selection no doubt.
Get NordVPN – 72% Off with 30-day money back guarantee
Bottom Line
There are at least 5 good reasons you should not go online without hiding your IP.
It sounds unreal, but every time you go online you are at risk of having your identity stolen.
But besides the scary implications, there are also great benefits to hiding your IP with a VPN such as getting better prices on car rentals and flights.
In addition, by hiding your IP while browsing you are making a statement.
You will not have your private data sold to anyone. You will not let 3rd parties access your private information without your consent.
Only by using a VPN you can be sure that you are protected.