The Fastest VPN of 2019
Find the fastest VPN and maximize its potential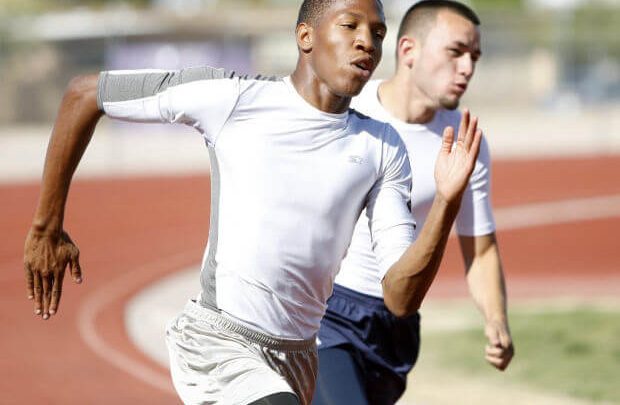 Summary – Virtual Private Servers (VPNs) have become an important part of how many people are using the internet, both for work and for home use.
A fast VPN is not only important, so you don't suffer from a slow internet connection, but it also can allow you to stream videos from specific sites or save you hours of download time.
In this article, we'll tell you what to look for to make sure you are getting the fastest VPN, give you tips on making your VPN connection faster, and give a "fastest VPN review" so you can learn which is the fastest VPN of 2019.
Because we know that different people have different budgets, we have provided both a list of the fastest paid VPNs and also the fastest VPN you can get for free.
Cyberghost is one of the fastest VPNs around
What are the fastest VPNs?
Now, you know what to look for in a VPN to make sure it will be a fast VPN, but we thought we'd make your search even easier by providing a fastest VPN review list of the best VPNs currently available in 2019.
Here are the fastest VPNs: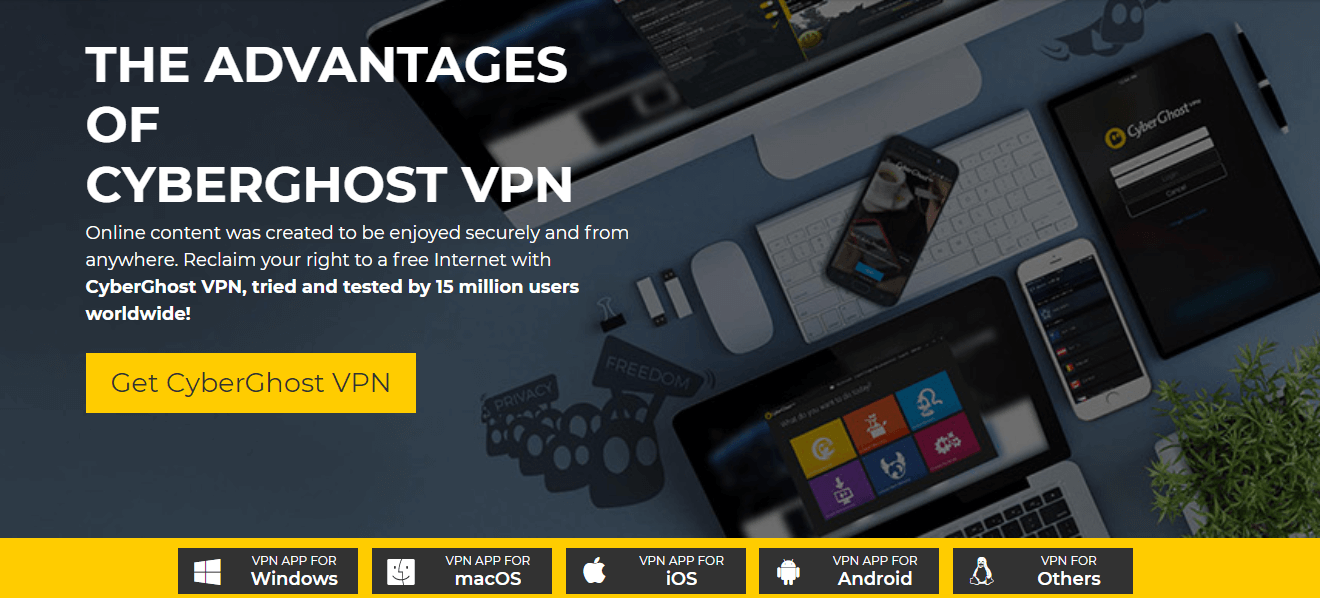 CyberGhost's speeds are great, coming in with an impressive max download speed of 88 Mbps and a max upload speed of 76 Mbps.
The security on CyberGhost is among the best in the business, they offer both OpenVPN and IKEv2 protocols, and you can simultaneously connect up to 7 devices (the most on our list).
CyberGhost's prices are also among the lowest on this list, making them a good deal for a quality VPN.
Get Cyberghost – Includes a 45-day money back guarantee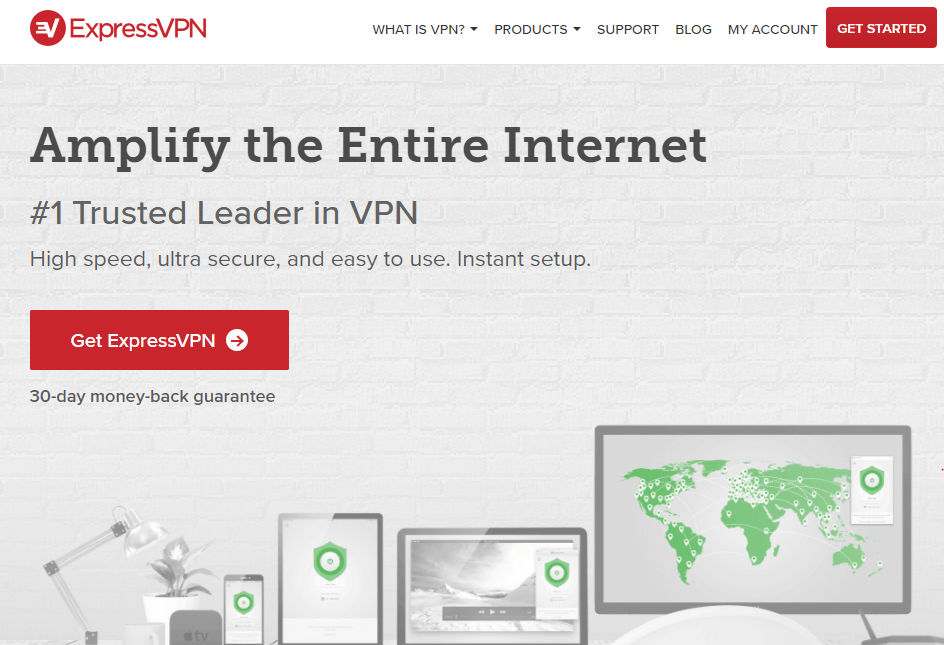 Expressvpn came in a close second in average download speed of 88 Mbps. and 36 Mbps. upload speed.
It has 2000 servers in over 90 different countries; making a great option if you're looking for a fast VPN.
They offer solid security with every protocol, though you can only connect up to 3 devices at a time (the lowest on our list).
ExpressVPN does come in as the most expensive of the VPNs on our list, but they also offer a very good product that's worth the money.
Get ExpressVPN for a fast online experience – Discounted Offer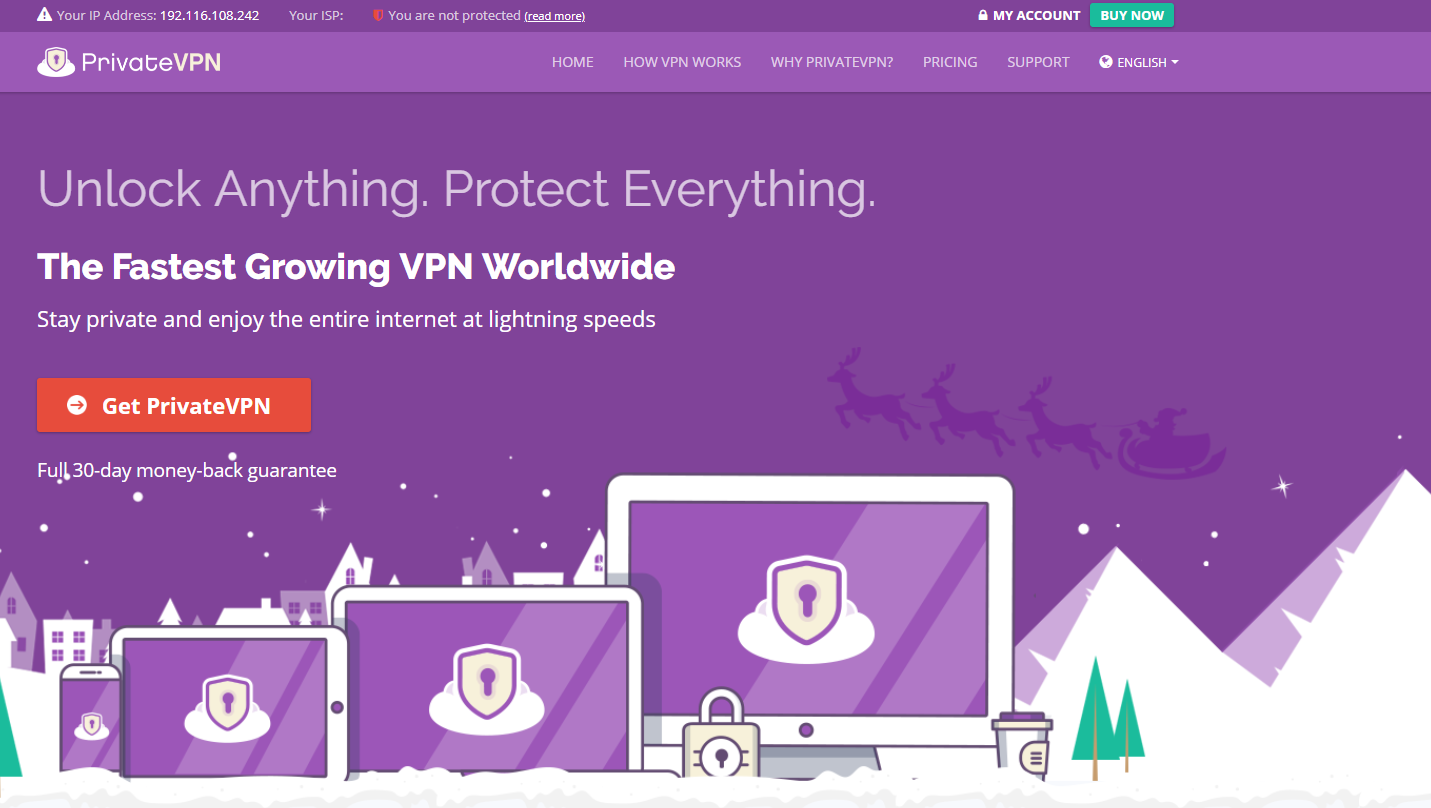 PrivateVPN came in with a still impressive max download speed of 73 Mbps and a max upload speed of 35.91 Mbps.
While they only have 100 servers, they have them in 60 different countries.
Where PrivateVPN shines is in privacy, as they do not log connections and IP addresses (like almost all the others), nor do they collect aggregated or anonymized data.
PrivateVPN also has very competitive and cheap pricing.
Between the low price and the high security, PrivateVPN may be a perfect choice for you even if it is a little slower.
Get PrivateVPN for a blazing fast VPN
#4 Ivacy – 8.2/10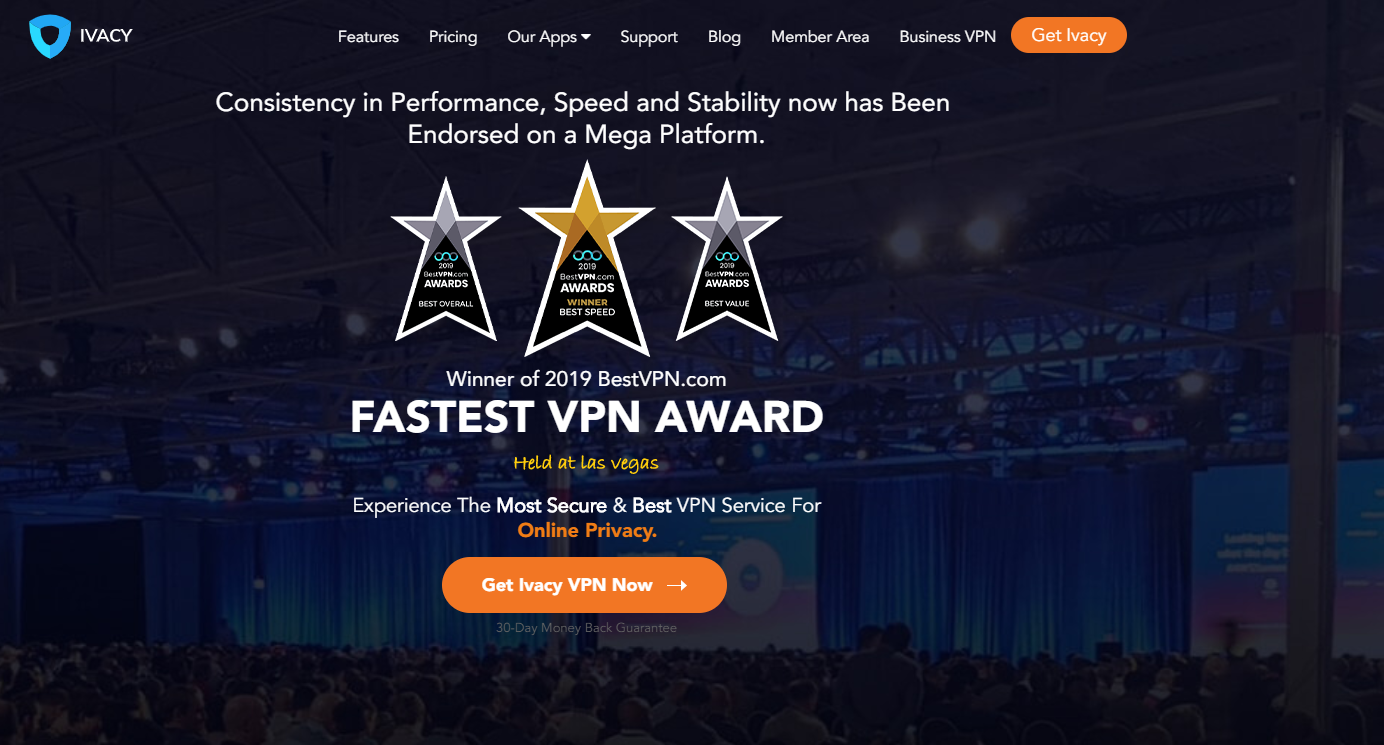 Ivacy tested to have a max download speed of 71 Mbps and an upload speed of 29.3, making them a solid option, but not quite the fastest VPN of the bunch.
It has good security, offers both OpenVPN and IKEv2 protocols, and comes in as the second least expensive option.
Having both affordable pricing and fast average speeds makes Ivacy a solid pick when you want to have a fast VPN.

NordVPN has the most servers of any company on our list, with over 4500 servers in 62 countries, but their average speed comes in as the second lowest with a download rate of only 46 Mbps.
The sheer number of servers NordVPN offers may end up boosting your speed as there may be less crowding.
They have very good security, offering both OpenVPN and IKEv2 protocols, and they do not keep any logs of your activity.
NordVPN's stability, security, and number of servers, combined with their reasonable pricing make them a strong choice for your next VPN.
Get NordVPN – Great VPN: 72% Off + 30-day money back guarantee
Fastest free VPNs :
Maybe you don't have a ton of money lying around and would prefer not to have to pay for your VPN.
Thankfully, there is always the option of going for a free VPN.
This really depends on your needs, as I would not normally recommend going for a free VPN but out of the free VPNs out there, here are the fastest and most reliable ones:
TunnelBear offers all their services with their free service, only capping the data transfer for each month at 500MB.
Their average speed is about half of what the fastest paid VPNs offer and, while they have 1000 servers, they only have 23 country locations.
They offer good security, both OpenVPN and IKEv2 protocols, and they do not keep any logs of your activity, whatsoever.
As long as you only need a little data transfer, you will do well with TunnelBear, but if you want to stream movies or download decently large files, you'll either need to upgrade to a paid package or try Windscribe.
Windscribe has decent average speeds, though not as fast as the fastest paid VPNs, as the download speed maxes out at around 18 Mbps.
They have good security, offering both OpenVPN and IKEv2 protocols, and the only activity they log is bandwidth.
Using their free service, you are limited to just 10GB of data per month, and you only have 10 country locations from which to choose.
As a free option, WindScribe is an excellent choice as long as you don't need to transfer more than 10GB worth of data in a month, though that's still a lot more than TunnelBear's monthly data limit for their free option.
Get Windscribe completely free
Why is having a fast VPN important?
That is essentially asking why you should want a fast internet connection because everyone wants a fast connection.
When you use a VPN it is acting as your gateway to the Internet; so just like you want a fast connection from your ISP or WIFI, you want a fast VPN.
Using the fastest VPN makes your web surfing smoother and faster, allowing you to stream high-quality video without interruptions, and allow you to download shared files quicker.
What features make a fast VPN?
When looking at the specs of a VPN, there are several features you can check which will give you a good indication of whether that VPN will be fast or slow.
Bandwidth – The bandwidth of a VPN is the amount of data that can be transferred in a given period of time, usually Megabits per second.
Generally speaking, the larger the bandwidth, the faster the VPN, though that depends on how many people are using the VPN.
The number of people on the server – The overall bandwidth is split between all the users; so more users means a slower VPN.
If you divide the bandwidth by the average number of users, you'll get an estimate of the actual bandwidth you'll be receiving, again larger bandwidth is faster.
The physical location of the VPN server – The closer a VPN is to you geographically, the faster your connection is because long distances can cause greater latency.
Use-specific servers – Some VPNs offer servers that are specifically optimized for certain kinds of use such as streaming or torrenting; so if you are primarily using the VPN for one thing, you may benefit from a VPN optimized for that use.
Split tunneling – If offered, split tunneling allows you to determine what apps on your device use the VPN and which don't, which allows you to only use the VPN for the online traffic for which you need, thus reducing the load on the VPN.
Browser plugins – Some VPNs have browser plugins which you can use to limit your VPN use to only your browser, thus reducing the load on the VPN.
Encryption methods – Make sure the VPN has an up-to-date encryption method.  Also, using a lower level encryption, like 128-bit, will be faster, though less secure.
VPN Protocols– The protocol and method of encryption a VPN uses are closely related and affects the speed of the VPN.
Some VPN protocols are faster than others, such as OpenVPN or PPTP – just make sure the VPN of your choice support these protocols.
Which VPN protocols are the fastest?
Some VPNs offer IKEv2/IPSec, which can be the fastest and most stable protocol; however, for most VPNs, the fastest and most secure protocol is going to use the OpenVPN protocol.
Within the OpenVPN protocol, your VPN is faster using the UDP protocol instead of TCP because TCP verifies that all data packets have been received and resends lost data packets, where UDP does not.
If you find that your connection is unstable using OpenVPN UDP, then you should switch to TCP because the data packet verification will make your connection and the data transfer more stable.
How to measure VPN speed?
Once you have access to a VPN, you can measure its speed using any broadband speed test, such as the Ookla speedtest or SpeakEasy.
Look at latency, download speed, and upload speed.  You want lower latency and higher upload and download speeds.
If you are traveling abroad, rather than allowing the speed test to choose the closest server, use a speed testing server that is far away to simulate the distance to the VPN server that will exist while you are overseas.
Common uses for VPNs:
VPNs were initially developed for businesses to create secure connections for their employees to access their work network remotely; however, VPNs have now become commonly used by everyday internet users as well.
Here are some common uses for VPNs:
For most of these uses, you would need to balance between speed and security, as the one usually comes at the expanse of the other.
Avoid geographic restrictions by using a VPN from another country
Protection from snoopers when using unknown or unsecured hotspots
Securely downloading files from torrent sites or elsewhere
Give yourself at least some level of anonymity online
Avoid your IP or device from being tracked.
Have secure access to your business network while traveling or working remotely
Have secure access to your home network while traveling, at work, or out around town
Prevent your local ISP or network from logging your internet activity
Tips on making your VPN connection even faster
In addition to getting the fastest VPN, several other factors can affect the speed of your connection.
If you find your VPN aren't as fast as you'd like or you'd just like to make sure you are getting the optimal performance out of your VPN, here are 8 things you can try:
Use a wired connection – WiFi can slow your internet connection where a wired connection should be more stable and faster.
Restart your device – You'd be surprised how much this helps the performance of any computing device.
Restart your modem/router
Update your device(s) – Software is constantly changing, and if you don't keep your device's software up to date, it can slow your device's connection to the VPN or even prevent it.
Switch devices such as your router, computer, or smartphone – Some devices don't handle the encryption of a VPN as well as others, and older devices simply might not be up to the task.
Try different VPN ports/protocols – We covered the optimal protocols above, but you may need to try a few protocols or ports to find what works best for your devices and VPN.
Temporarily disable your device's firewall and security software – Active security software is continually scanning for dangers which is good but can slow down connections.
Move to a different location – It may be that the internet or WiFi connection where you are is slow or doesn't handle VPN encryption well and you simply need to relocate to a place with a better connection.
 Bottom Line
The speed of your VPN is critical to your overall experience; though, at the same time, you need to keep good security as that is the primary reason for using a VPN in the first place.
There's no reason to put yourself and your data at risk by not using a VPN, and there's no reason your VPN experience has to be slow and frustrating.
There are several secure VPNs available that are also very fast VPNs, and you don't have to spend very much (or anything at all) to use them.