How to access blocked sites
Unblock restricted websites: How-to guide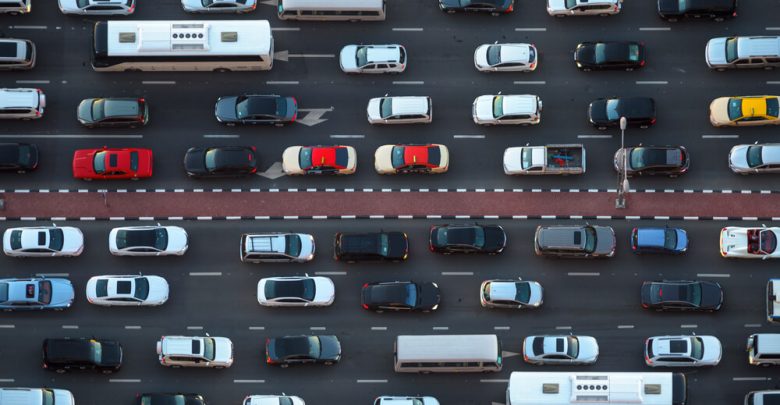 Summary – If you need to access blocked websites, there are several ways to accomplish it.
It very much depends on which websites, which Country you are currently browsing from, and what is the risk in accessing this particular website.
In this guide, I will provide answers and methods to access blocked sites.
What you need to know first, is that any website you attempt to enter sends a request to your browser to find out who you are, and what is your Geo-location.
This information is stored in your IP address.
In addition, the ISP (Internet Service Provider) you are using, will check its own blacklists and approve or decline access to a specific website.
There are two types of website blocks:
Website initiated – The website itself allows access only to users from a specific Geo-Location.
ISP initiated – Your ISP blocks you out of a certain website. This occurs mainly in Countries where Governments pose internet restriction laws, and the ISPs have to comply.
I will explain how to address each case, and unblock any website you want.
The best and easiest way to access blocked websites is by using a VPN.
To get any website unblocked, my recommendation is to use Cyberghost.
The internet is at many times more limited than we realize. There are many instances where we can encounter restricted websites and want to get them unblocked.
I will demonstrate how you can easily unblock the websites you want.
3 Reasons why website blocks exist
Censorship
Service Limitations
Throttling
Out of all the blocked websites on the internet, they are all blocked for at least one of the same three reasons.
Internet Censorship – Yes, we still live in a world where others can decide for us which content we can get access to, and which we cannot.
Internet censorship to some extent exists in every Country in the world. Some governments are more liberal than others, though they all limit the internet in one way or another.
Access to porn websites or websites with extremely violent content is commonly restricted.
Some Countries also restrict access to social networks and services.
For example, blocked sites in UAE, Dubai or Qatar include many social networks.
People look for solutions to unblock YouTube, Facebook, Twitter, or WhatsApp, to name a few, as they are all blocked.
Internet censorship block exists to uphold the moral, religious or ethical views of a certain Country.
Service Limitations – These are the websites that limit access to users unless they are connected through a specific Geo-location.
The most common service limitation can be seen in online streaming services such as US Netflix, UK BBC iPlayer, and even Spotify.
For example, if you want to watch US television shows from outside the US, you're out of luck.
All American streaming services and online broadcasting channels are limited to US residents only.
These service blocks are mainly imposed due to copyright and other legal issues for streaming video content in Countries where there are no commercial agreements with.
Throttling  – Website throttling is a process which restrains the private user's connection bandwidth in order to maintain a common speed for all users in closed networks.
This can be often seen in website blocks in schools, colleges, offices and other private institutions.
Websites that require high bandwidth use, such as streaming sites or torrent sites are usually blocked.
Schools and offices often block Facebook and Twitter as well, to keep the students/workers focused.
Identifying types of website blocks
In order to understand how to access a blocked website, and which method would work best to accomplish the task, you need to understand how and why these websites are blocked for you.
The two types of websites blocks: website initiated, and ISP initiated, use these two tools to keep you out.
Web filters – Web filters use simple Blacklists. The Blacklists could target a specific domain, DNS, IP address, or keyword.
If a website appears on the blacklist, it will be blocked.
Web filters can be used by ISPs or by private networks.
Geo-Restrictions – Usually used by websites to block out users from Countries that aren't allowed to use a certain online service.
How to unblock websites?
Google Translate
IP Instead of URL
View Cached Version
VPN
Google Translate Trick
This is one of my favorite tricks in the book.
What you need to do is:
Go to google translate and in the translate box(left) enter the full URL of the website you want to access.
Next, choose a language to translate to (use a latin language such as French or Spanish) and click 'Translate'
In the second box (translated), the URL you entered will appear.
Once you click on it, you will be redirected to the translated version of that website.
Click on 'View: Original', and voila, you are in!
Note – this trick will not work for secure web pages.
IP instead of URL
Some web filters will blacklist a URL, but will not have its corresponding IP address on file.
This means you could potentially access this website by entering its IP address on the URL field.
How to find a website's IP address?
For Windows users, click on 'Windows Key', type 'CMD' and run the application.
On the Command Prompt write 'Ping: websitename.com'
This will return the IP address for the given website
Mac users can do the same via Terminal, or alternatively, go to this website and enter the domain URL for the site you want to access.
Once you have the IP address, simply enter it on the URL field on your browser.
View Cached Version
When you find your website on the SERP (Search Engine Results Page), you might find a small arrow next to the site's name.

Clicking on this arrow will show the 'cached' version of the site.
When you see the cached version of a website, you are actually going through Google servers, as opposed to the actual website's servers.
This prevents from any internal setup of the site to block unwanted users.
VPN
VPN stands for Virtual Private Network.
What it does is to re-route your connection through different servers, while adding extra security layers to your new connection.
Your IP address and perceived Geo-location will change as a result.
This is the best and most effective solution to access blocked websites.
Get Cyberghost, the recommended VPN to unblock restricted websites.
Why should you use a VPN to access blocked sites?
Using a VPN is the only solution that can guarantee access to almost any site.
Any other solution, such as the ones I mentioned above are not reliable and may not be able to deliver the required result at all.
In addition, a VPN offers something none of the other solutions can. Privacy and security.
In some cases, it can be illegal to enter specific sites.
When you override an ISP block but not protected by hiding your IP or encrypting your connection, you are taking a risk.
In some Countries, ISPs monitor and report directly to a Government agency that has the mandate to enforce cybercrime legislation.
Using your IP address, your ISP knows who you are, where you live, which websites you go into and how frequently.
They have all your browsing history logged on file.
The only way for you to access blocked sites while remaining completely anonymous is by utilizing a VPN.
Standard VPNs have a 256-bit encryption on your connection and other security protocols which prevent anyone from detecting your online activity.
You essentially become undetectable and untraceable.
Get Cyberghost, to access blocked sites.
Best VPNs for accessing blocked websites
VPN Service
Highlights
Best Deal
Get VPN


Total Score: 9.7/10
Download Speed of 88 Mbps.


IP Switching


Unblocks Netflix, BBC IPlayer, Hulu, and more


$3.5/Month + 6 Months Free (18 months)






Total Score: 9.5/10
Download Speed of 85 Mbps.


SSTP Feature


Unblocks Netflix, BBC IPlayer, Hulu, and more


$6.67/Month + 3 Months Free (15 months)






Total Score: 9.3/10

Download Speed of 46 Mbps.


DoubleVPN Feature


Good to P2P Torrenting


$3.99/Month for 24 months




#1 CyberGhost – Best VPN to access blocked sites
CyberGhost has started to stand out in the VPN industry only by the end of 2017.
They have gone through extensive changes and improvements.
Most notably, CyberGhost offers unparalleled speeds and strong unblocking capabilities.
This makes them a good choice for unblocking streaming sites.
Highlights:
AES-256 bit encryption with additional security protocols
Kill Switch & DNS Leak Protection
Highest download speed in the VPN industry
Unblocks advanced block websites such as Netflix, iPlayer, Spotify and more.
Get Cyberghost to access restricted websites
#2 ExpressVPN – Best VPN for unblocking websites
ExpressVPN has some huge benefits which are the reason they are ranked at number one in almost every category.
For this particular need, ExpressVPN excels because they are one of the only VPN services that offer an SSTP security protocol.
In addition to the 256-bit encryption, the SSTP routes your connection through an SSL VPN server.
SSL VPN (Secure Sockets Layer), is the most secure method that exists today.
When you attempt to unblock a restricted site, for whatever reason, security has to be your number one concern.
Highlights:
256-bit encryption over SSTP security protocol.
Kill Switch & DNS Leak Protection
Unblocks advanced block websites such as Netflix, iPlayer, Spotify and more.
Get ExpressVPN, to access blocked sites.
#3 NordVPN – Best VPN to unblock websites
NordVPN will give you access to almost any website from anywhere in the world.
You can spoof your location using your choice from 4331 servers in 62 countries.
It strongest trait is that it is great for P2P torrenting.
Highlights:
AES-256 bit encryption with additional security protocols
Kill Switch & DNS Leak Protection
Get NordVPN to unblock websites
Popular websites to unblock
Unblock Sites:
Web Filters:
Bottom Line
In order to unblock websites, you first need to know how and why that website is unavailable to you.
Once you understand that, you can know what is the preferred course of action you should take in order to unblock it.
Although there are several ways to unblock a website, the best and safest way is by using a VPN.
A VPN will make you untraceable, and therefore anonymous.
That is probably the most important feature you should look for when you unblock a website because you don't want anyone to know you have accessed a blocked website.
The best VPN, which is also great for unblocking streaming sites, is Cyberghost.