Trending
Best VPN of 2020
What you should look for in a VPN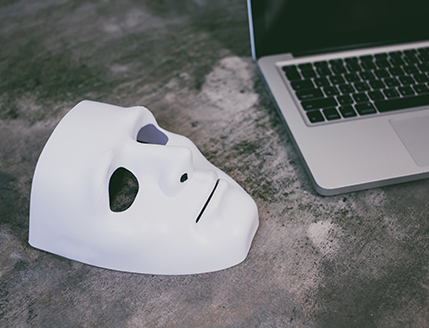 Summary – There are some important things you must know in order to find the best VPN for your needs and make the best choice you can.
Yes, it isn't all black & white.
Some services may be good for those looking for absolute online privacy, and some for those who want to stream blocked videos without compromising speed and quality.
The best VPN that I recommend is Cyberghost – it simply delivers on almost all parameters.
As a general rule, I will try to simplify all the technical terminology and help you get a better understanding of what it is you should be looking for in order to find the best VPN for you.
All that I'm about to tell you in this article, comes from my own personal experience.
I am personally testing each VPN that I mention in this post or any other. I make real VPN reviews according to my findings and am happy to share my findings with you all.
You'll get all the good and the bad of my actual experience with the best VPN services of 2020.
What to Look For in a VPN (3 Key Features)
For anyone looking for a VPN, these top 3 features are must-have's.
Only the best VPN services will provide all 3 features, and you must not settle for anything less.
Speed – When you are connecting to a VPN client, it doesn't matter for what purpose, your browsing speed must be at least as fast as it is without a VPN.
Most VPN will slow down your system, some more than others. however, in some cases not only will your speed not be affected, but you can manipulate your VPN connection to actually give you a faster internet connection.
I use this tool to test my connection speed before and after connecting to a VPN.
The number of Countries and Servers – Always remember that more is better! Yes, the more countries you can log into and the more servers your VPN supports, the better your experience would be.
Having a big amount of countries and servers to choose from, will give you access to content that is currently not available to you.
In addition, you will enjoy better data transmissions – which means faster upload/download and a better internet experience.
Easy Setup & Usage – Installing a VPN should not take more than a couple of minutes. You would be surprised how long it can take with some of the VPN's out there.
What really separates between ordinary VPN's and the best VPN services is how user-friendly their interface is.
Establishing a fast and secure VPN connection should be a simple task.
Additional VPN Features
Now, which features you would want to keep an eye for depends on what you are looking for in a VPN.
No logs Policy – Make sure the VPN service you chose doesn't keep any browsing logs of your activity. Normally, those who don't save your logs will say so up-front; those who do will usually hide it deep in their T&C's.
Additional Protections – Any of the best VPN services out there will support an AES-256 bit encryption. This is the highest degree of data encryption, which will keep your data and browsing safe. Some VPN's will also provide automatic Wi-Fi Protection and an internet kill-switch.
I found that the best VPN services for online privacy & security are ExpressVPN and NordVPN.
Available Streaming Platforms – If you are a Netflix fan, or like to keep up with the content at BBC iPlayer, you should find a VPN which supports those services. Not all VPN's are able to override the restrictions posed by the streaming platforms. If you're looking for a VPN for sports streaming, you would need a strong and fast VPN that can deliver the full HD sports experience with no lags.
Multiple Connections – With most VPN's you can find plans with anywhere between 3-5 multiple connections. You can have the same VPN on your PC, mobile phone, and Smart TV so you'll never miss a moment of your favorite show.
The best VPN's for streaming are ExpressVPN and Cyberghost
Unlimited Bandwidth – This is becoming a standard for all leading VPN services. If you're into downloads and torrenting, make sure you get an unlimited data transfers.
Supports P2P – Also a feature that can be found on most VPN clients. This is something to look for though, just to make sure you are getting the best VPN for your needs.
I recommend either ExpressVPN or Cyberghost for torrents.
Best Pricing and Customer Support VPN's
Cheap VPN – If you are looking for a cheap VPN solution, there are some options for you out there. Just bear in mind that some features may not be available. Most VPN's will offer a 30-day money back guarantee, or a free trial. I would personally go for a more comprehensive solution than a cheap one. In most cases you can get your money back, no questions asked. There also free VPNs, but those usually come with a limited amount of features and privacy protocols.
Customer Support – When you want to get that refund or have a general question, you want someone to hear you, the sooner the better. This is where many VPN's fail to deliver and others succeed tremendously. You never know when you'll need a customer support service and it's always good to know that it can be available 24/7 via chat or email.
The cheapest VPNs I found were NordVPN and CyberGhost both also provide good customer service. 
Best VPN's of 2020
If you want to see a more detailed analysis of how I ranked each VPN service, the VPN reviews below will hopefully provide a clearer picture.
On top of being a high-quality VPN, Cyberghost is also notably cheaper than their counterparts.
Cyberghost's strongest points, which also got them into this list of the best VPNs of 2020 are, their speed and price.
In terms of privacy, they comply with all the necessary standards.
The AES-256 bit encryption as well as malware protection and ad blocker.
They do reportedly keep some connection logs for a period of 30 days, which they then delete forever, but this takes a few points off of their privacy score.
Cyberghost VPN speed was faster than most VPN's.
This is thanks to 1191 servers in over 60 countries. Download and upload speeds remained high, no matter from which server and geo-location I tested it from.
This made torrenting a breeze, and moreover, it made streaming a very enjoyable experience.
In terms of customer support, I was less impressed.
Basically, if you have a question your best option is to find your answer on their elaborate FAQ.
Trying to get a live agent to talk with you is an ordeal. Getting technical support via email is simply not possible.
Their customer support emails are managed by a 3rd party, who state that they are not qualified to answer tech-related queries.
The most encouraging part though, was that overall Cyberghost worked great and it has one of the cheapest prices in the market. They have 3 pricing plans, each with a 45-day money back guarantee.
The fact that Cyberghost has such as great offer, can unblock almost any website or platform and have great speed on top of it all makes it number one in my opinion.
1 Month – $12.99
12 Months + 6 Months Free – $3.5 / month
6 Months – $7.99 / month
Read more info on our Cyberghost reviews.
Visit Cyberghost to learn more about their VPN and special prices.
ExpressVPN

– Total Score 9.5/10
Coming in at number one is ExpressVPN. This VPN service checks on almost any feature.
Starting with the crucial stuff, ExpressVPN is one of the fastest VPN I've tested. Not only my connection was smooth, I was able to beat my connection speed when I wasn't connected to a VPN through smart IP re-routing.
This was made possible because they offer very fast servers – over 2000 servers, in 94 countries.
Some more perks that come with ExpressVPN are AES-256 bit encryption; which is top-notch security, in addition to their no-logs policy and kill-switch your VPN connection is 100% private and secure.
They are one of the few VPN's that support Netflix. Using ExpressVPN you can access the full 100% Netflix libraries and streaming speeds and quality are not being compromised. This feature adds lots of points in my opinion.
In addition, and most surprising of all, their customer support was outstanding! I tested them on email, and chat on various occasions.
To my emails, it took them about 8-10 hours to reply, and it really felt like a good service and not just generic email templates sent to cover frequent questions. Their emails were personal, informative and very professional.
The online chat representative answered within moments after my inquiry. Again, the service was very good and efficient.
In terms of pricing, they tend to be on the more expansive edge. Although they have a very good promotion of 3 extra months for free, which comes in addition to their 30-day money back guarantee, their pricing plans are:
1 Month – $12.95
15 Months – $6.67 / month
6 Months – $9.99 / month
Read more info on our ExpressVPN Reviews.
Get ExpressVPN Discounted Offer Here
NordVPN

– Total Score 9.3/10
At number three, NordVPN. With very good reputation and a strong emphasis on privacy and security, NordVPN is one of the best out there.
Their key benefits are security and privacy. No logs policy and strong encryption are what they care for the most, and they come with an army of servers – 3,590 worldwide to be exact.
NordVPN also offers more simultaneous device connection than any other VPN. You can connect up to 6 devices at the same time, and they support all operating systems, mobile or PC or Mac.
They also claim to give access to unblocking Netflix, Hulu, BBC iPlayer and more. However, their connection speed is where they lost a couple of points.
Streaming with a bit laggy, and even ordinary web-browsing from certain countries was tolerable but just slow enough to be slightly annoying.
What they lack in speed they compensate in pricing. NordVPN is one of the cheapest VPN services I could find, and also offer a fairly good product.
1 Month – $11.95
1 Year Plan – $5.75 / month
2 Year Plan – $3.29 / month
3 Year Plan – $2.75  /month
Read more info on our NordVPN Reviews.
For more details visit NordVPN
PrivateVPN are delivering on two important fronts. Privacy and Streaming.
Using a 2048-bit with AES-256 encryption, 'military grade' as they refer to it – Your online privacy is secure.
Adding to that, they uphold a strict a no-logs policy, and a 'Leak Protection' layer, which will keep your identity safe even if you get disconnected from the VPN for any reason.
Aside from that, streaming is a real joy with PrivateVPN. I tried it on Netflix and connected to a UK and Australian IP's.
Then, I tried out this VPN for watching BBC iPlayer. Honestly, couldn't tell the difference in speed or image quality.
PrivateVPN's customer support was ok, but not more than that.
They emphasize a 24/7 customer support available, but that doesn't refer to the live chat they have on their website.
When I finally managed to speak to a live chat agent, which wasn't an easy task.
He answered my questions professionally but took his time between replies.
To my first email, it took about 36 hours to receive an initial reply, but the rest of the email communication was rather quick.
All my questions got satisfactory answers.
In terms of pricing, PrivateVPN are mid-range.
1 Month – $7.67
13 Months – $3.88 / month
3 Months – $5.25 / month
For more details visit PrivateVPN
Best VPN 2020 Comparison
| VPN Features | ExpressVPN | NordVPN | Cyberghost | PrivateVPN |
| --- | --- | --- | --- | --- |
| Visit Site | Visit ExpressVPN | Visit NordVPN | Visit Cyberghost | Visit PrivateVPN |
| Max. Download Speed | 85 Mbps | 46.5 Mbps | 88 Mbps | 73 Mbps |
| Max. Upload Speed | 36 Mbps | 36.14 Mbps | 76 Mbps | 35.91 Mbps |
| Ping Time | 4ms | 5ms | 4ms | 5ms |
| Number of Servers and Geo-Locations | 1500 servers in 95 countries | 4331 servers in 62 countries | 1191 servers in 60 countries | 80 servers in 52 countries |
| Device Compatibility | PC, Mac, iOS, Android, Gaming Consoles, Routers | PC, Mac, iOS, Android | PC, Mac, Linux, iOS, Android, Routers | PC, Mac, iOS, Android, Gaming Consoles, Routers |
| Encryption | AES-256 | AES-256 | AES-256 | AES-256 |
| Recommended For | Streaming: Netflix, Hulu, HBO, Amazon Prime, BBC iPlayer; Privacy & Security; | Privacy & Security; Torrents; | Streaming: BBC iPlayer, ESPN, HBO, Amazon Prime; Cheap VPN | Streaming: Netflix, BBC iPlayer; Privacy & Security; |
| Customer Support | Email, Chat | Email. Chat, FAQ | Chat, FAQ | Email, Chat |
| Best Price | 15 Months – $6.67 / month | 3 Year Plan – $2.75 /month | 18 Months - $3.5 / month | 13 Months – $3.88 / month |
Bottom Line
So, in order to find the best VPN for your needs, you should start by looking for 3 main features.
Speed
Number of Countries and Servers available
Simple and easy interface
These features should be the minimum threshold. Any VPN service that doesn't deliver on one of these is not worth your time and money.
Next, you would want to look for specific features that go hand in hand with your needs. At many times, people would want advanced privacy features as well as a VPN that support streaming platforms, and all at the cheapest price possible.
One of the best VPN services that really delivers on almost all criteria is Cyberghost.