Unblock Sites in Iran with Absolute Anonymity
Best VPNs for Iran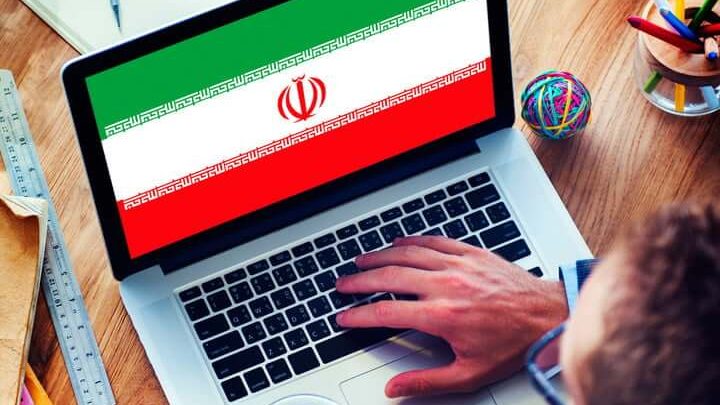 Summary – Iran is notorious for monitoring its citizens' internet activity very closely.
It is also one of the more heavily censored Countries in the world.
With regards to internet accessibility, Over the past 2 decades, Iran has been showing two increasing trends.
Internet penetration went sharply upwards and as of 2017 stands at 44%.
Since 2013, about 50% of internet sites have been blocked.
Website Censorship and Internet Filters in Iran
According to the Freedom House Internet Freedom report of 2017, Iran's overall score is 85/100. 0 being the freest and 100 the least free.
| | 2016 | 2017 |
| --- | --- | --- |
| Total Score | 87 | 85 |
| Internet Freedom Status | Not Free | Not Free |
| Obstacles to Access (0-25) | 19 | 18 |
| Limits on Content (0-35) | 31 | 30 |
| Violations of User Rights (0-40) | 37 | 37 |
As you can see, the table above shows the dire situation of internet freedom in Iran.
A score of 37 out of 40 in violation of user rights, means there are no such rights.
I will explain how blocked and censored the internet in Iran is, and how to gain web-freedom with complete privacy and security.
The internet in Iran is highly monitored and filtered.
Blocked websites in Iran include (but are not limited to), YouTube, Twitter, Facebook, Google Plus, Blogger, WordPress and as of April 2018, Telegram has been restricted as well.
The world's 500 most popular sites, such as most streaming services, social networks and 'informative' websites are blocked too.
SHOMA, the Iranian intranet development, had begun in 2016 and is set to be completed by 2020.
SHOMA's official goal is to expand internet penetration throughout Iran and into more rural areas.
The main purpose of this intranet, however, is to serve censored content to its users, through Iranian servers, and heavily monitor its usage.
Shifting more Iranian's to connect through SHOMA gives the Government more control over the content they're exposed to and better tools for monitoring its users' activity.
This makes it very difficult to steer through the Iranian internet and get access to informative sites, social networks, streaming services and more.
In addition, the Iranian ISP's (Internet Service Providers) are actively Throttling user connection speeds.
Throttling, in a nutshell, is a process which purposely slows down connectivity speeds to discourage internet use or charge more money for a premium, faster connection.
in Iran Throttling is mainly used to discourage access to 'foreign' websites, with unapproved content.
The best and safest way to access blocked content in Iran, avoid speed throttling and be able to use the internet in complete anonymity is by using a VPN.
3 reasons why you need a VPN for Iran
If you live in Iran and want to access the internet with no limitations and no one being able to monitor your activity, then you need a VPN.
What a VPN does is simply reroute your current internet connection through an encrypted connection via different servers around the world.
This process is referred to as 'Tunneling', as you enter the tunnel on one side, and exit it a different online entity.
This 'Tunnel' is private, and once entered, your online presence becomes untraceable.
Your IP address changes to that of the server you connected through and your browsing becomes encrypted and secure.
No one can monitor your online activity, and since you are not using an Iranian IP address anymore, local websites restrictions do not apply to you anymore.
When you activate a VPN on your PC, Mac or mobile device, you gain three very beneficial features:
Browsing encryption and complete online anonymity
Ability to access blocked sites in Iran
Override ISP speed throttling and effectively get a faster internet connection
The meaning of using a VPN in Iran is freedom.
With a VPN you will gain the freedom of information, freedom to consume any content you wish and the freedom express your opinion on the internet and interact with others privately and safely.
What to look for in a VPN
In Iran, the most important feature you need out of your VPN is the best encryption and security protocols out there.
After ensuring top of the line security protocols, you should find a VPN the enables high-speed connection for streaming purposes and strong abilities to unblock sites.
Encryption Protocols
Make sure a VPN gives at least 3 security protocol options to choose from. Each has its own benefits and should be used in different circumstances.
A short explanation about each VPN protocol:
OpenVPN with TCP/UDP – Open source VPN Protocol, for faster connection speed.
SSTP – Most secure VPN protocol; Runs on SSL (Secure Sockets Layer), but is limited to Windows only.
L2TP/IPSec – A more, secure Peer-to-Peer Tunneling Protocol as it is combined with IPSec.
PPTP – Standard Peer to Peer Tunneling Protocols, not very secure.
IKEv2 – Internet Key Exchange version 2.0, not supported by many VPNs by is considered highly secure with fast connection speeds.
DNS Leak Blocking / Kill Switch
In case your VPN connection fails, which can happen, these two features will ensure your original IP address and browsing history will not be exposed.
If it weren't for these features, a VPN disconnection would mean your ISP could tell exactly which website you are currently on. If this is a censored website, you could get in serious trouble for getting caught.
No Logs Policy
Some VPNs keep logs on your browsing and connection history. You don't want any of your browsing data held with third parties, period. Don't take a VPN that doesn't have a strict no logs policy.
Amount of Servers
The more servers the better, as a general rule. Servers mean options, even if they are on the same Geolocation.
Many websites and online services fight against VPNs and flag their dedicated servers and IPs on a blacklist.
A great example of this is how Netflix is blocking VPNs by detecting the IP addresses and servers they use. This is why, most VPNs can no longer unblock Netflix, except a few.
The more servers a VPN has, the better it would be at accessing blocked sites.
Privacy & Security Protocols Comparison
See on the table below, which security protocols each of my recommended VPNs have, and their overall privacy score.
| Total Score | 9.6/10 | 9.4/10 | 9.1/10 | 8.4/10 |
| --- | --- | --- | --- | --- |
| | ExpressVPN | NordVPN | PrivateVPN | CyberGhost |
| Open VPN (UDP/TCP) | + | + | + | + |
| PPTP | + | - | + | + |
| SSTP | + | - | - | - |
| L2TP/IPSec | + | + | + | + |
| IKEv2 | - | + | + | - |
| First party DNS Servers | + | + | + | + |
| Proprietary Protocols | + | - | - | - |
| DNS Leak Blocking | + | + | - | + |
| Killswitch | + | + | + | + |
| No-Logs Policy | + | + | + | - |
Best VPNs for Iran
Here are the most recommended VPNs for Iran:
#1 ExpressVPN – Best VPN for Iran
ExpressVPN answers all the must-have features and more.
It is one of the leading VPN services in the industry, and for a good reason.
Highlights:
AES-256 bit encryption over 4 VPN security protocols, including SSTP (highest level of data security)
DNS Leak Blocking & Kill Switch
1500 servers in 95 countries
No Logs
Download speed of 88 Mbps. (very fast)
Pricing:
30-day money back guarantee, and 3 extra months for free on a yearly subscription.
Get ExpressVPN as your VPN for Iran
#2 NordVPN – Best VPN for Iran
NordVPN utilizes a huge amount of servers worldwide, and they invest to keep growing this number.
They have strong privacy and security features which makes them a good candidate for your Iran VPN.
Highlights:
AES-256 bit encryption over 3 security VPN protocols
DoubleVPN & CyberSec Features as extra security layers
DNS Leak Blocking & Kill Switch
4331 servers in 62 countries
Pricing:
30-day money back guarantee, and 4 pricing plans to choose from:
#3 PrivateVPN – Best VPN for Iran
Privacy and security technology is at the forefront with PrivateVPN.
It is a very solid and reliable VPN, with very good accessibility and web-blocking abilities.
Highlights:
AES-256 bit encryption over 3 security protocols.
DNS Leak Blocking & Kill Switch
80 servers in 52 countries
73 Mbps download speed (good speed)
Pricing:
They offer a 30-day money back guarantee, with an additional month free for the yearly subscription.
Get PrivateVPN for Accessing websites in Iran
Bottom Line
Iran is one of the most strict countries in terms of internet freedom.
According to the Freedom House Internet Freedom report of 2017, Iran's score is 85/100, 100 being the worse and 0 being the best.
What this means is that hundreds if not thousands of websites simply cannot be accessed from Iran, including streaming and social media sites.
It also means that on the websites that you can visit in Iran, the Government monitors your every step.
By getting a VPN for Iran, you would be able to gain internet freedom.
A VPN would enable you to browse with absolute anonymity, and no one would be able to trace your browsing back to you.
It would also let you access all the blocked and censored sites in Iran and in the whole world.
The best and most recommended VPN in Iran is ExpressVPN.