Best VPN for Windows
Find the best VPN for Windows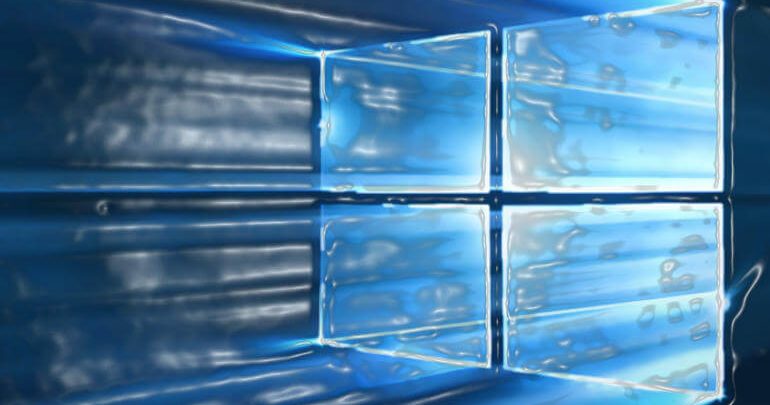 Summary – Using Windows with your PC is a near-universal choice for individuals seeking an operating system for their computers that offers accessibility, performance, and a large amount of features.
But using Windows is not without its pitfalls, as there are plenty of viruses and security issues which can befall users if they don't implement the necessary security protocols to keep them safe online.
Outside of the proper anti-virus software, perhaps the most helpful strategy for maintaining your safety while using this widely-recognized operating system is to employ a VPN for Windows.
Before delving into the details of which VPN you should be using for Windows, first, let's define what a VPN is in order to explain why this tool is such a valuable key for effective cybersecurity.
Get Cyberghost – Limited time offer of 73% off; 45-day money back guarantee
What is a VPN?
Most tech-minded individuals are likely aware of what a VPN is and the wide array of benefits that are offered when you employ this service, but casual users may not know why a VPN is vital for protecting one's self online.
A VPN is short for 'virtual private network' and is a service which makes your internet connection secure and anonymous while you are online.
A VPN makes your connection private by routing your computer through a specialized network of VPN servers spread all over the globe, as many VPNs offer server options in a number of different countries.
A VPN for windows makes your connection secure and anonymous by encrypting your data before any outside sources, such as your internet service or a provider of a WiFi network, is able to see it.
Once the data is encrypted, it is sent to a VPN server before coming back to your destination, obscuring your IP address and location in the process.
If you are using a public internet connection, it is essential to employ a VPN on WiFi as a way to ensure your data isn't exposed for the prying eyes of hackers who can use this information to steal your identity or make your digital life hell by giving your computer a virus.
How a VPN Can Increase Your Online Security
VPN's are one of the best weapons to defend yourself against hackers and the prying eyes of the government, internet service providers, and other third parties whom you'd rather not have monitoring your activity online.
A VPN will increase your security online by taking your web session and make all of your transmitted data, including personal information and financial info, encrypted and inaccessible.
This crucial security service also obscures your location by connecting your Windows-enabled device to a global network of servers, presenting your information as if it originated from the VPN's IP address.
VPN's allow you to browse anonymously without having your data exposed because the best VPN services essentially connect to the internet on your behalf, providing you with a vital layer of protection in our often unsafe digital age.
Privacy issues on WiFi and Public Networks
In 2019, WiFI networks are nearly ubiquitous in urban areas, as the amount of publicly available hotspots has increased dramatically in recent years.
While this development is certainly viewed favorably for individuals seeking access to the internet wherever they are, it is not without serious security flaws which every person should make themselves aware of.
Often, public WiFi networks have little-to-no security protocols which protect users from the possibility of being hacked, leaving individuals vulnerable to having their information stolen while they are logged in at their local coffee shop or cafe.
One of the most prevalent threats users should be aware of is something called a Man-in-the-Middle-attack (MitM), which is a form of data eavesdropping which occurs when data is sent from a computer to a service or website.
During this transfer of data, network vulnerabilities can allow an attacker to get in the middle of this transmission and view them, turning your data over to the prying eyes of someone you'd definitely prefer didn't have access to your information.
Cybercriminals are also able to eavesdrop on Wi-Fi signals, potentially exposing every action you've taken while using the network, including your website history and information you've logged while visiting these pages.
For this reason, it is incredibly important to use the services of a reliable VPN for WiFi, as it will make your connection to a public WiFi private and secure.
How to set up a VPN for Windows
Getting your VPN for Windows set up correctly is critical for receiving the tremendous benefits provided by this service.
First, you need to select which VPN provider meets your specific needs and offers the features necessary to sign up for the service.
Remember, using a free VPN for Windows may seem like an attractive option, but they tend to offer slower connection speeds, less privacy, and reduced server choices.
Once you've decided which VPN service you'd like to use, the next step is to put your new privacy and security tool to good use.
From the Cortana search bar on the taskbar, type in VPN and select 'change virtual private networks'.
At the top of the VPN settings screen, choose the option 'add a VPN connection', and enter in the details for your VPN connection by filling out the 'connection name' and 'server name or address', which will vary based on your chosen VPN provider.
Some VPNs allow users to simply run their service directly without having to alter settings within Windows, such as the always-trustworthy Cyberghost but consult with your VPN's setup guide prior to getting started.
Finally, activate your VPN and select a server from your service's list of available server locations, and you're ready to enjoy the many benefits offered by using a virtual private network for your Windows device.
General privacy and security issues to be aware of online
It can be tempting to make the decision to avoid using a VPN while surfing the web or engaging in any other online activity.
While a person may not experience the hardships of getting hacked or having their data compromised while using the web without a VPN, the truth is that you are one incident away from dealing with a massive headache that can be avoided with the correct security protocols.
Privacy and security issues continue to be a serious issue in 2019, as data breaches and privacy concerns remain as relevant as ever.
Your digital imprint has become increasingly important in recent years, as both governments and corporations have stepped up their efforts to monitor an individual's activity online for both commercial and legal reasons.
If you aren't making the effort to hide your activity online, you can be sure that someone is collecting whatever data-trail you are leaving behind.
Though some people may suggest that they aren't concerned as they have nothing to hide, the truth is that handing over excessive amounts of data compromises a person's privacy and allows third parties and governments to create a precise profile based on their public activity.
The Cambridge Analytica scandal during the US 2016 Election, where the data of over 85 million Facebook users were exposed for political purposes, was a prime example of how data can be used to impact significant matters.
Best VPNs for Windows
#1 CyberGhost – Fast Service, Affordable
CyberGhost offers reliable and fast services to make your VPN experience on Windows a breeze.
For this reason, CyberGhost is our number one choice for the best VPN for Windows.
When considering the best VPN for Windows, an important factor to take into account is the download and upload speeds, as this will directly impact the amount of activity you are able to engage in, providing efficiency and speed for users seeking top-quality service.
It also provides strong security and privacy protocols, which will protect your browsing on Windows and when connecting through public networks.
CyberGhost excels at providing users with a dependable and smooth experience, making this VPN an excellent option no matter if you're using a PC, tablet, or Windows smartphone.

For only $2.75/month for an 18-month subscription, CyberGhost offers superior service at an amazingly affordable price.
Get Cyberghost for Windows Today
#2 ExpressVPN – Sound Security, Popular VPN in the US
There are many VPN services on the market today, giving you a plethora of options to select from.
ExpressVPN remains one of the most trusted VPN services in the world, and they continue to be the most popular choice for users living in the United States.
With a world of uncertain cybersecurity issues, choosing a VPN which offers the right amount of security is absolutely essential.
Thankfully, ExpressVPN provides users with one of the strongest security protocols in the industry, offering AES-256 encryption in four available methods: OpenVPN with TCP/UDP, SSTP, L2TP/IPSec, PPTP.
ExpressVPN also offers individuals the option to use a private DNS, keeping all of your internet browsing history private and encrypted from the prying eyes of governments and corporations.
For users concerned with their privacy, ExpressVPN is a terrific option to consider.
Get ExpressVPN for Windows – 30-day money back guarantee
#3 Ivacy – Unlimited data sharing for cheap
If you're one of those users that share a ton of data with other people online, Ivacy is certainly worth considering as it offers an unlimited amount of data sharing without having to worry about being shut out.
Ivacy also offers the standard VPN options for an incredibly low price, allowing users to pay just $3 per month with a year-long commitment.
AES 256-bit encryption, IPSEC, OpenVPN, and L2TP are all included within this package, providing the data protection you need.
Ivacy also offers its customers 24/7 customer service, providing users concerned with experiencing any unforeseen issues with their VPN a trusted choice for stellar customer service.
#4 NordVPN – Large Server Networks, Satisfaction Guaranteed
An important factor in choosing the right VPN for Windows is to choose a service which includes a high amount of servers to ensure a reliable connection.
NordVPN offers users a massive network of servers with more than 4,000 servers spread across 62 countries.
NordVPN also offers 2048-bit AES encryption, a double VPN feature, and a kill switch to prevent your IP address from accidental exposure, keeping your data safe and secure online.
NordVPN remains an invaluable option for users seeking reliability, functionality, and flexibility with their VPN service, and with a 30-day money back guarantee, you can rest easy knowing you will be satisfied.
Get NordVPN – Best VPN for Windows: 72% Off + 30-day money back guarantee
#5 PrivateVPN – Anonymous surfing at an affordable price
Keeping your online activity anonymous just may be one of the most vital factors to consider when engaged in P2P file-sharing.
For this reason, PrivateVPN is an excellent option to consider, offering AES 256-bit encryption with an OpenVPN protocol.
Another feature which makes this VPN service an attractive option is the included killswitch to prevent unwanted IP address exposure, supplying users with an additional layer of protection when using their Windows operated device.
#6 Hide.me – Free VPN for Windows worth considering
The general rule of thumb when picking a VPN is to ignore free sites, as they tend to be less reliable and secure than their subscription-based counterparts.
However, Hide.me is a decent option to consider when choosing a VPN for Windows for free, as it offers a satisfactory connection speed, though it does include a 2 GB monthly data cap.
This VPN service does not log any of your information, a distinction worth noting in the world of free VPNs.
However, if you tend to download or use a decent average to sizable amount of data each month, having a 2 GB cap will present a problem for those who want to have their VPN on at all times.
Hide.me comes in at number 6 because it's a reliable VPN for Windows, but not our first choice.
Bottom Line
When deciding on which is the best VPN for Windows, you need to choose a VPN which will provide an increased level of privacy and data security without collecting your information or restricting your usage.
VPNs offer an amazing amount of protection for people who are seeking to surf the web safely and this is no different for people using a Windows-enabled device.
Select the VPN that fulfills your specific requirements and surf the web with the peace-of-mind you need.