Best VPN for Torrenting
How to use Torrenting and P2P File Sharing Clients Safely and Privately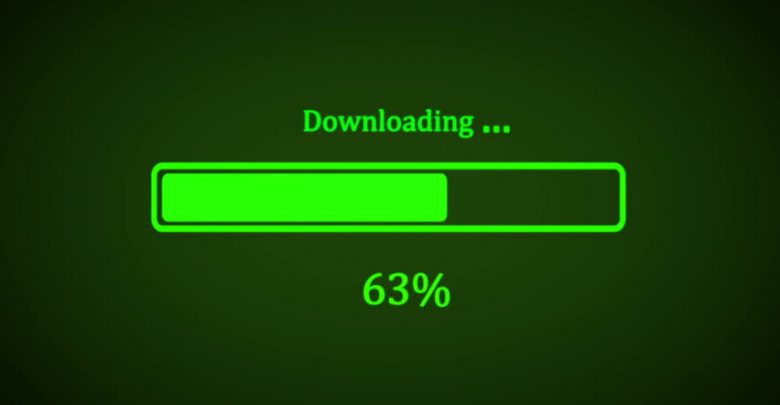 Summary – Torrenting your favorite movies, shows, and music online doesn't just require an internet connection; it also calls for a strict and protected layer of privacy and security.
In the world of cybersecurity, individuals must take the necessary precautions to mitigate their risk online from the prying eyes of governments and internet service providers by utilizing the proper security protocols, especially when engaging in peer-to-peer file sharing.
One of the best methods to stay protected is to use a VPN for torrents.
Summary – Best VPN's for Torrents
VPN Service
Highlights
Best Deal
Get VPN


Total Score: 9.7/10
Download Speed of 88 Mbps.


IP Switching


Unblocks Netflix, BBC IPlayer, YouTube, and more


$3.5/Month + 6 Months Free (18 months)






Total Score: 9.5/10
Download Speed of 85 Mbps.


SSTP Feature


Unblocks Netflix, BBC IPlayer, YouTube, and more


$6.67/Month + 3 Months Free (15 months)






Total Score: 9.2/10
Download Speed of 73 Mbps.


IPSec


Unblocks YouTube


$3.88/Month + 1 Month Free (13 months)






Total Score: 8.6/10
Download Speed of 54 Mbps.


Server Switching


Cheapest VPN


$1.41/Month for 5 years




The Risk of Torrenting without a VPN
Peer-to-peer sharing has remained a popular activity in the digital space, as the convenience factor offered by torrenting services attracts an estimated 150 million active users each month as of January 2012.
As soon as the latest album, television show, or video game is released, you can be sure to find it available online at your preferred torrenting website.
However, using BitTorrent or Limetorrent without first employing the best VPN for torrenting is a serious error to avoid.
Torrenting without a VPN will potentially expose your IP address to malicious actors, copyright enforcers, and third parties who may use your unprotected status against you.
The biggest hazard of not using a VPN for torrenting is on the legal side, as a large percentage of content available on torrenting sites is copyright-protected material.
Failing to hide your identity while using torrents can become a critical mistake, as your seemingly harmless torrenting session can turn into a legal nightmare, with firms seeking restitution in the form of hefty fines for your download activity.
Beyond the obvious legal pitfalls that can accompany a user that decides to torrent without a VPN, another danger to be aware of in the peer-to-peer space is the presence of malware-infected files compromising your hardware.
An additional concern with using P2P torrenting services is the possibility of having your data compromised, with critical data being exposed to nefarious online actors intent on stealing your sensitive information.
If you are storing your personal information in the same folder where your torrenting file is stored, individuals will have to access this critical information without your permission, highlighting the need for proper security protocols within this space.
Not all torrents are safe versions of the file you seek, as many torrent files include viruses and other programs which can infect your computer, possibly causing serious and persistent hardware issues.
Why Security and Privacy are Essential for Torrenting
Security is a word that is often thrown around in the digital world without a suitable context or understanding necessary to apply its meaning.
We know we must guard against viruses, hackers, data-breaches, and the many other ways that we can become compromised online, but we are often left to wonder how to approach this situation effectively.
Thankfully, tools and services such as VPN's are available to protect a person's digital life, making online security accessible, affordable, and attainable for the general public.
Torrenting, especially when downloading files which contain sensitive or copyrighted material, requires an additional layer of security to protect users of P2P services.
The world of torrenting can often be a minefield for less reputable and trustworthy sites, putting users in danger of having their personal data compromised.
And because piracy has become a much more pervasive trend in recent years, governments and copyright holders are seeking to crack down on users who download material without paying for it.
If you're downloading or seeding a torrent, you connect to a network of other users, referred to as a swarm.
In order to connect to one another, all users in the swarm must be able to view your unique IP address, leaving your digital identity exposed and making you vulnerable in the process.
This is where a VPN for torrenting becomes relevant, as the best VPN services will reroute all of your internet traffic, thereby obscuring your IP address and allowing you to torrent in anonymity.
Legal Issues Associated with Torrenting
By now, you're probably aware of the fact that the world of torrenting is not without its risks and pitfalls.
Torrents are regularly associated with piracy and music-sharing, which are commonly thought of as stealing someone else's property.
It's important to be aware that torrenting files is not in and of itself illegal, however the issue does become a legal concern once an individual downloads a file with copyrighted material.
In order to avoid having to deal with copyright trolls, which are law firms hired to enforce and protect copyrighted material against infringement, you will want to employ an effective VPN for torrenting to guard against unwanted lawsuits.
Penalties for those caught file-sharing copyrighted material can be severe, as some individuals may face fines and charges of up to $150,000 per file, an exorbitant sum which most users would have a difficult time paying.
Why Free VPNS and Proxy Services Should be Avoided
The desire to save money while still protecting one's self in the digital space is understandable, as it can be tempting to opt for a free VPN for to torrenting instead of paying for a more reliable service.
Unfortunately, you simply cannot receive the same level of service from a free VPN or proxy service as you can from the trusted VPN source, such as Cyberghost, NordVPN, and other trustworthy options.
There are many downsides to be aware of when selecting a free service, even if it has been listed as one of the best VPN's for torrenting free.
Often, free VPN services will cap your data, preventing you from downloading your desired amount of music or movies from your preferred P2P site.
Free VPN's aren't simply providing their service out of the goodness of their heart, as the user can become the product they sell to advertisers, meaning they will use your data and monetize it for their gain.
You want to use a VPN to secure and protect your information, making the choice of a free VPN counterproductive in the fight to protect your privacy.
When it comes to using a Proxy for torrenting, it simply will not provide the much-needed security measures and safely use torrents.
A proxy will hide your IP address, but it lacks data encryption, DNS leak protection and a killswitch which are all features used by VPNs to ensure your safety.
For these reasons, for torrenting at least, I would recommend avoiding a free VPN or Proxy service altogether.
Common Torrent Sites to Use with a VPN
Torrenting has not ceased its popularity, as internet users continue to use this convenient file-sharing method for their media consumption habits.
The PirateBay remains one of the most popular torrenting sites on the web, weathering many attempts by governments to shut it down.
LimeTorrents is another option for users seeking to fill their fix for torrenting, as this site has been in operation for over half a decade.
Users seeking a source for top quality video torrenting files frequently use the site RARBG, a torrent resource for the best videos on the net.
Taking advantage of all that torrenting sites have to offer means selecting the best VPN for torrents which is optimized to maximize privacy without sacrificing performance.
What to Look for in a VPN for Torrenting
Not all VPNs are created equal, and this maxim still holds true in the world of torrenting.
Because you will be engaged in the act of file-sharing, a high emphasis needs to be placed on download speeds, as you will want to use a VPN which does not consume your bandwidth, preventing you from enjoying your favorite movie or show in a timely fashion.
In addition to download speeds, another critical factor to consider when selecting the best VPN for torrenting is to consider the number of security features offered by the service.
NordVPN, for example, offers two protection features which are especially relevant and useful when torrenting.
One is DDoS protection, which shields users from possible distributed denial of service attacks which are used to flood the bandwidth resources of a targeted system, disrupting service and causing a serious headache to affected users
Another feature offered by NordVPN is the CyberSec feature, which protects a user's computer from possible malware attacks and also provides a warning when visiting potentially compromised websites.
When selecting the best VPN for torrents, it's also essential to read through the privacy policy to make sure the service includes a 'no logging' guarantee, which is important for maintaining privacy.
And of course, you will want a VPN which provides the highest possible encryption level and one that is immune to DNS leaks.
Finally, not all VPN services offer a P2P dedicated VPN server.
If you use a VPN that does not explicitly state that they provide dedicated servers for torrenting, then it would be a waste of your time to try and actually download something… A process that, in this case, can take days if not weeks
Step-by-Step Guide for using a VPN with Torrents
By now, you should have a clear understanding of why using a VPN with torrents is an essential component to maintaining your privacy and security online.
Let's walk through the process of torrenting online safely and in anonymity.
First, you will need to have a

BitTorrent client installed on your computer, as this will be the program that connects you with available torrents online.
Popular client options include Vuze, uTorrent, and Deluge, but pick which client works best for your preferred level of functionality.
After installing your BitTorrent client, you will need to locate desired torrent files to download.
Sites such as IsoHunt, LimeTorrents, and The Pirate Bay remain popular options for finding a wide variety of files. 

Torrenting, due to its legal grey area, often includes fake or corrupted files placed on sites to dissuade users from using torrenting services. 

For this reason, it's important to use a site which allows users to rate and comment on files as a way to determine which files are reputable and worth downloading.
Prior to downloading anything, you need to activate your preferred VPN service. 

It's always good practice to activate your VPN prior to engaging in any online activity, but this is especially true when torrenting.

VPN services allow a user to select the location where their IP address will appear. 

In the case of torrenting, selecting Switzerland as your location is a good habit,

as this country is more friendly to torrenting than many other nations

.

Once your VPN is online, download whatever .torrent file you are searching for, which should automatically launch your BitTorrent client.

You will be able to track and manage the status of your download within your torrent service.
Best VPNs for Torrents Reviewed 
#1 CyberGhost – Fast Service, Affordable
When considering the best VPN for torrents, an important factor to take into account is the download and upload speeds, as this will be directly noticeable in regards to your torrenting experience.
CyberGhost offers seamless and speedy services which make the torrenting experience a breeze.
Whereas other VPN services may slow your torrenting experience to a crawl, CyberGhost excels at providing users with a reliable and uninterrupted service.

And at only $2.75 /month for an 18-month subscription, CyberGhost is an incredibly affordable option for individuals seeking a more economical choice.
Highlights:
88 Mbps. download speed on Avg.
256-bit AES  encryption
Dedicated P2P torrenting servers
Killswitch, DNS/IP Leak protection
Get Cyberghost for Your Torrenting Needs
#2 NordVPN – Reliable, Large Server Networks
If you're consistently engaged in sharing files on P2P networks, you'll want to use a VPN for torrenting that includes a high amount of servers to ensure a reliable connection.
Thankfully, NordVPN offers users one of the largest server networks of any VPN service, with more than 4,000 servers spread across 62 countries.
NordVPN also offers 2048-bit AES encryption, a double VPN feature, and a killswitch to prevent your IP address from accidental exposure.
NordVPN remains an invaluable option for users seeking reliability, functionality, and flexibility with their VPN service.
Get NordVPN – Best VPN for Torrents: 72% Off + 30-day money back guarantee
Entering the world of torrents requires the right amount of due diligence in regards to proper security protocols, as you may be engaged in activity that is frowned upon by legal authorities and copyright holders.
Taking the necessary precautions to prevent any unwanted oversight is imperative if you aim to avoid the hassle of lawsuits and unwanted interference.
ExpressVPN provides users with one of the strongest security protocols in the business, offering AES-256 encryption in four available methods: OpenVPN with TCP/UDP, SSTP, L2TP/IPSec, PPTP.
Additionally, ExpressVPN also offers the option to use a private DNS, keeping all of your internet browsing history private and encrypted.
In terms of keeping all of your torrenting activity private and untraceable, this feature is essential to utilize.
Get ExpressVPN for Torrenting – 30-day money back guarantee
#4 PrivateVPN – Privacy-Oriented VPN
Staying anonymous while torrenting is perhaps one of the most important factors to consider when engaged in P2P file-sharing.
In this regard, PrivateVPN is an excellent option to consider, offering AES 256-bit encryption with an OpenVPN protocol.
Additionally, this VPN service also provides a kill switch to prevent unwanted IP address exposure, supplying users with an additional layer of protection when torrenting online.
With an average download speed of 73 Mbps, you're sure to have your latest favorite show available for viewing in no time.
Get PrivateVPN for Your Torrenting Needs
#5 Ivacy – Dedicated P2P Torrenting Servers
Based in Singapore, Ivacy offers the standard feature set at a bargain, allowing users to pay just $3 per month with a year-long commitment.
AES 256-bit encryption, IPSec, OpenVPN, and L2TP are all included with the price of your subscription.
For those seeking dedicated torrenting servers, Ivacy offers users servers specifically tailored for their P2P needs.
Ivacy also offers its customers 24/7 customer service, providing a needed level of accessibility for users concerned with experiencing any unforeseen issues with their VPN.
Bottom Line
If you are actively and regularly engaged in torrenting, you absolutely need a VPN service to ensure that your privacy and security are adequately maintained.
Torrenting offers users the convenient ability to share any type of file with anyone in the world, but it's not without consequences.
Adding an extra layer of security in the form of a trusted VPN is a must-have for anyone who wants to shield themselves from legal ramifications and insurmountable fines.