Best VPN for Canada
VPN for Canada - What to look for, and which are the best?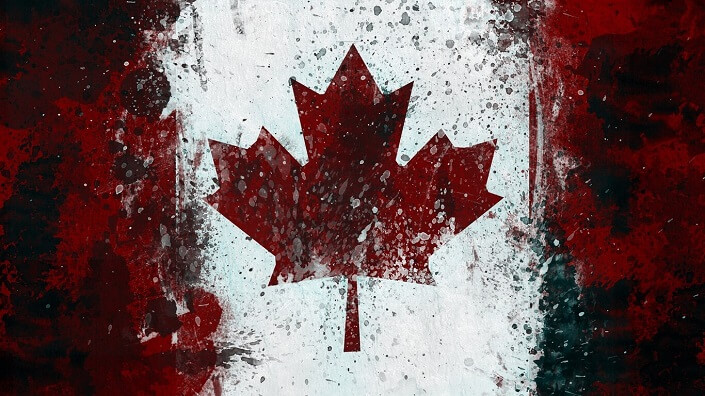 Summary – Canada is a very free country when it comes to internet freedom.
It is, however, quite strict when it comes to cyber-security legislation and enforcement.
Canada may be very liberal, but it does uphold legislation which allows the Government to monitor and share your online activities.
The Anti-Terrorism Act of 2015, gives the Government a very wide mandate to spy on its own citizens.
Canada is also a member of the 5-eyes, which means they are obliged to share the information they have on you with the other members, should they require it and vice-a-versa.
This is a red flag to anyone who cares about their online privacy and security.
The best and most effective way to stay off the radar, and keep your online activities private and secure is by using a VPN in Canada.
Best VPN for Canada
In addition to protecting your privacy online, there are many other perks one would get when using a VPN.
A VPN for Canada would also let you use torrent sites worry-free, and access streaming platforms from other Countries such as Hulu, BBC iPlayer.
It would also let you access the Netflix Catalog other Countries have, to watch movies and series that are not available in Canada.
VPN Service
Highlights
Best Deal
Get VPN


Total Score: 9.7/10
Download Speed of 88 Mbps.


IP Switching


Unblocks Netflix, BBC IPlayer, Hulu, and more


$3.5/Month + 6 Months Free (18 months)






Total Score: 9.5/10
Download Speed of 85 Mbps.


SSTP Feature


Unblocks Netflix, BBC IPlayer, Hulu, and more


$6.67/Month + 3 Months Free (15 months)






Total Score: 9.3/10

Download Speed of 46 Mbps.


DoubleVPN Feature


Good to P2P Torrenting


$3.99/Month for 24 months




Cyberghost is ranked at number 1 for several very good reasons.
First of all, Cyberghost has recently adopted an enhanced security and privacy feature.
An AES-256 bit encryption is a standard, but with Cyberghost is will also get a Killswitch and an IP leak protection, both meant to keep your IP address safe should the VPN crash for some reason.
They also have an automatic server switching feature, which changes your IP and your server sporadically to prevent even the most sophisticated system from tracking you.
In addition to the security protocols, Cyberghost is one of the fastest VPN services out there.
This is very useful when you want to stream or download movies on a torrent site.
Highlights:
Strong security protocols
Avg. of 88 Mbps. download speed
P2P torrenting dedicated servers
Unblocks Netflix, BBC iPlayer, Hulu and more
Located in Romania (out of the 5 eyes reach)
Get Cyberghost – $3.5 / month + 6 additional months for free
ExpressVPN is one of the leading VPN services in the market.
When it comes to security, ExpressVPN is one of the very few VPN services that offer OpenVPN over an SSTP protocol.
This is the highest level of security, having your connecting go through an SSL tunnel.
ExpressVPN is also very fast and utilizes a smart-location feature to maximize your connection speed, no matter where you are.
Highlights
Strong security protocols
85 Mbps. download speed on average
Unblocks Netflix, BBC iPlayer, Hulu and more
Located in Hong-Kong (out of the 5 eyes reach)
Get ExpressVPN – $6.67 / month + 3 extra months for free
NordVPN has a couple of unique features which makes it a very strong and secure VPN.
One of the most notable features is the DoubleVPN feature.
Using DoubleVPN your connection is re-routed through one server and then again through another.
Both servers could be in entirely different Countries.
This is a very effective method of hiding your IP address and online activity.
In addition, NordVPN offers IPSec, which is an advanced security protocol – all of which are on top of the AES-256 bit encryption.
Highlights:
Strong security protocols
Download speed of 46.5 Mbps. on Average
P2P dedicated torrenting servers
Located in Estonia (out of the 5 eyes reach)
Get NordVPN – $2.75 / Month on a 2 year subscription.
Privacy in Canada and the '5 Eyes'
Since the 2015 anti-terrorism-act, Canada has become an increasingly evasive Country when it comes to monitoring and preserving logs of its resident's online activities.
The Canadian Government, can with a simple decree, force your ISP to share with them all of your online activities.
More than that, the fact that your online information is stored for this purpose, means that it susceptible for hackers to steal it.
Canada is also a member of the '5-eyes'.
The '5-eyes' is an intelligence and information disclosure and sharing agreement, between 5 Countries:
United States
United Kingdom
Canada
Australia
New Zeland
These Countries are obligated under this agreement to share all the information they have on anyone any other Country wishes to know about.
The main concern about Canada's over-monitoring is that they gather information on you regardless if you committed a crime or not.
This information is too often used by the police and immigration agencies to detain 'suspects' with no evidence but an online activity that they found suspicious for whatever reason.
Needless to say, minority and other ethnic groups are the main targets of this apparatus.
Is it legal to use a VPN in Canada?
Yes, using a VPN is perfectly legal in Canada.
While using a VPN, however, you could potentially do illegal actions such as torrenting copy-right protected movies.
Of course, when you use a recommended VPN in Canada, nothing could be traced back to you.
Free VPNs for Canada
There are both advantages and disadvantages of using a free VPN for Canada.
With the obvious advantage of the VPN being free, whether you should use it or not really depends on what you need a VPN for.
If you need a VPN to unblock torrent sites or illegal streaming, I strongly advise against using a free VPN in Canada.
A free VPN will not keep your online identity safe.
You can read more about free VPNs here, and learn whether you should use a free VPN in Canada or not.
If you need a free VPN in order to check out websites accessible only from other Countries or watch blocked videos on YouTube then a free VPN may do the job.
Still, I would use it with extra caution and taking into account that the free VPN is also keeping logs on you.
Bottom Line
If you are in Canada, you should be aware that your Government has an extended mandate to monitor your private online information and even share it with other Countries.
In addition, torrenting and illegal streaming can lead to heavy fines and even jail time.
By using a VPN for Canada, you will keep your online identity hidden and stay off the radar.
Anything you will do online would be untraceable back to you.