Best VPN for Mac
Get Extra Security and Unblock sites on Mac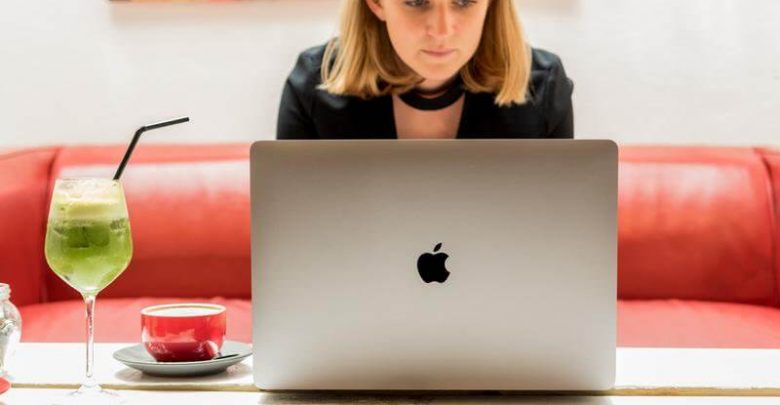 Summary – When it comes to Mac users, it's all about quality. Same goes for finding a suitable VPN for your Mac OS and OSX.
Apple is selling premium products as the iMac Pro, MacBook, iPad, and iPhone, and as such they come with a premium price tag.
For this reason, when Apple users choose a VPN for their Mac, it is not a matter of price per se, as long as the VPN is the best one for their Mac, and answers their needs.
A VPN for Mac can serve many purposes including:
Add more security and privacy protocols to your web browsing.
Unblock streaming sites such as Netflix, BBC iPlayer, Spotify, and more.
Enable anonymous P2P Torrenting
Unblock gaming Apps and Platforms
The best VPN for Mac, with the highest speed, features, and privacy is ExpressVPN.
Mac VPN – Common uses
Privacy and Security
While Mac OS is a closed system and considered to be rather secure, it is not invulnerable to hacking, or malware.
When you go online, your Mac OS/OSX, being more secure than Windows, still cannot protect your privacy either.
Your online chat history, browsing history, connection logs, location and more, can all be traced and monitored.
In fact, since April 2017, every Internet Service Provider (ISP) in the US, is allowed by law to monitor and sell all the data they log of your browsing habits.
This data is worth millions, and your privacy is of no interest.
Of course, they claim to have your data encrypted and protected, but so did Equifax before they got hacked in 2017, and millions of Americans' most sensitive information got out.
Mac users, in particular, are considered to be of higher socio-economic stature, and this makes them a bigger target for ISP's and hackers.
If you are a Mac user, your online data is simply worth more money.
This is where a VPN for Mac comes in handy.
A proper VPN for Mac will enhance your online security and privacy using:
256-bit encryption on your web-browsing.
3-4 security protocols such as OpenVPN with TCP/UDP,  SSTP, L2TP/IPSec,  PPTP, IKEv2 all of which enhance your connection security – SSTP being the highest level.
Complete anonymity with IP changer. 
Killswitch & DNS leak protection.
No logs policy.
Yes, just by activating a Mac VPN you will become untraceable and protected against anyone who tries to extract your personal information.
The best VPN to keep your Mac safe and secure is ExpressVPN. 
Unblock sites
Probably the main reason for people to install a VPN on their Mac is to unblock restricted websites and access international streaming services.
Unblocking Netflix, for example, will give you access to the full Netflix library from anywhere in the world.
In fact, almost every big (and legal) streaming service in the world has some geo-restrictions.
This is due to copyright issues, and international agreements for compensation and royalty payments.
What this means is that even if you are a Mac owner, it doesn't matter where you are from, there is some streaming service and broadcasting channel that you won't be able to stream online.
Examples for Geo-Restricted Streaming services and channels:
Netflix
Hulu
HBO Now / HBO Go
Amazon Prime
BBC IPlayer
Twitch
YouTube TV
ABC
CBS
If you want to watch US television, but you are outside the US or planning a vacation, you won't be able to stream almost any of the services above.
The only way you can guarantee full access to any streaming service on your Mac is by using a VPN.
VPNs unblock sites by rerouting your connection through servers in different Geolocations. This changes your IP address to an address that corresponds with the chosen location.
So, if for example, you wanted to access Twitch.tv – all you need to do is connect to a VPN server for one of the Countries that supports Twitch.
Another use for a Mac VPN to unblock sites is for sites where entry is conditioned on your membership.
Many users are looking to get unbanned from Omegle – an anonymous chatting platform.
This is because Omegle bans users from using the platform very easily.
By using a VPN and changing your Mac's IP address, you can connect back as a new (and anonymous) user.
The best VPN for unblocking sites on Mac is ExpressVPN
What to look for in a VPN for Mac
What you need to look for in a VPN for Mac, are the features that will make your VPN an integral part of your Mac OS.
Privacy – VPN is a synonym for online privacy and security. Add extra layers of security to your Mac with the right VPN.
Speed – A VPN running in the background should not be felt. If your VPN slows down your Mac enough that you notice its there, then it's not doing a very good job.
Device Compatibility – Obviously, you need a VPN that's compatible with Mac OS; Good VPN's will also be compatible with iPhone and iPad iOS, with simultaneous connections, so you can enjoy your VPN on all your devices.
What are the best VPNs for Mac OS
Here are the top 3 best VPNs for Mac. All the VPN I feature are good choices to install on your iMac, MacBook, iPad or iPhone. 
#1 ExpressVPN – Best VPN for Mac
ExpressVPN works perfectly on Mac OS and iOS devices.
I recommend it because it is also one of the best in each one of the criteria mentioned above.
Highlights:
256-bit encryption over 4 security protocols – including SSTP, an SSL connection protocol for maximum online security.
ExpressVPN has a download speed average of 85 Mbps – that is one of the fastest VPNs in the market.
Mac OS, OSX and iOS compatible; Ability to connect up to 3 devices simultaneously.
ExpressVPN also comes with additional features such as a Kill Switch and DNS Leak Protection.
Both features ensure that your online presence would remain anonymous and untraceable.
They also have a very strict no logs policy, which means they will not keep any browsing logs on you, as opposed to other VPNs who use those logs to make money.
Even if the VPN connection fails for some reason, your identity (IP address and browsing data) will not be revealed.
Pricing:
ExpressVPN is considered a premium VPN, which means it isn't the cheapest in the market but it is one of the best.
They offer a 30-day money back guarantee, no questions asked.
#2 NordVPN – Best VPN for Mac
NordVPN is a strong and reliable product.
They place their emphasis on privacy and security, which takes a toll on their speed.
But if you are looking to unblock sites and strengthen your online privacy, it is a good choice.
Highlights:
256-bit encryption over 3 security protocols – Exclusive security features include Double VPN and CyberSec. Two protocols for enhanced online security.
NordVPN has a download speed average of 46.5 Mbps – This speed will make streaming a difficult task, but that's the compromise for additional security.
Mac OS, OSX, and iOS compatible; Ability to connect up to 6 devices simultaneously.
NordVPN also owns one of the largest server pool in the industry.
They offer 4,331 servers in 62 Countries. This number keeps growing on a daily basis.
This means that NordVPN is especially good at unblocking websites on your Mac.
In addition to their exclusive security features, they also enable a Kill Switch and DNS Leak Protection. 
Pricing:
NordVPN offers a 30-day money back guarantee with four competitive pricing plans.
#3 CyberGhost – Best VPN for Mac
CyberGhost is the new player in the market.
They are not actually that new but have gone through huge improvements during 2017, and now offer a very strong VPN.
Highlights:
256-bit encryption over 3 security protocols – Additional features include Malware protection and ad blocker.
Download speed average of 88 Mbps – One of the fastest VPNs in the industry.
Mac OS, OSX, and iOS compatible; Ability to connect up to 7 devices simultaneously.
CyberGhost's clear advantage is their speed. So far, their new VPN client is the fastest one in the market.
They have also been improving on compatibility, with a huge array of different devices that they support including all Mac OS, OSX and iOS devices.
With 7 device support, you can stream on your MacBook, unblock sites and access restricted Apps on your iPhone and still have room for your entire family or friends to work on the same VPN connection.
Pricing:
Cyberghost is currently offering one of the cheapest deals out there. In addition, they have a 30-day money back guarantee policy.
Bottom Line
Mac users are a special breed, and as such require very specific features from a VPN.
A VPN for Mac needs to deliver high speed, enhanced security and privacy protocols and multiple device compatibility.
A VPN like ExpressVPN, that excels on all counts, will prove to be a very good go-to VPN for your Mac.