Best VPN for School and College
How to unblock websites from school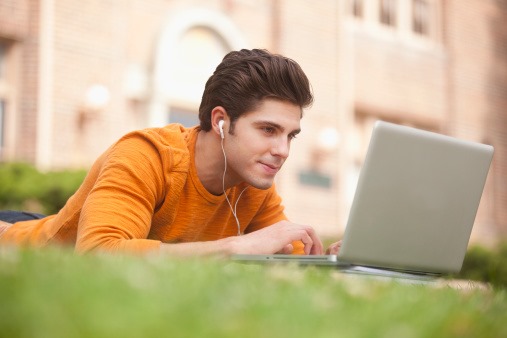 Summary – Many schools and campuses across the Country are deploying sophisticated web-filtering software to protect against malware and spyware from invading their systems, and also in order to keep students focused in class.
Those web-filtering tools such as Sophos UTM, Untangle or Barracuda, to name a few, also prohibit access to many websites across the web.
By using a VPN for school you can make yourself a nice workaround to unblock websites from school.
Get ExpressVPN, #1 most recommended  VPN for school.
At many campuses or schools, access to websites could be very limited.
Social media is one of the first things to be restricted, and access to Twitter, Facebook, YouTube or SnapChat is exactly what students want during school hours.
Streaming services such as Netflix, Hulu, and Amazon Prime are also usually blocked by schools' web-filtering tools as well, mainly due to bandwidth considerations.
When many people stream videos, the overall network speed would slow down significantly.
The easiest way to unblock websites and override the web-filters is by using a VPN (virtual private network).
What a VPN does, in a nutshell, is to disguise your IP location to the school network, by seeming as if you are connected from somewhere else.
You can read our VPN Basics guide to get a better understanding of what is a VPN and how it works.
How to set-up a VPN for School?
The highly sophisticated web-filter software that most schools and campuses are using are also quite aware that people are using a VPN to go around them.
In fact, some web-filters are also blocking the VPN websites, making it impossible to purchase a VPN when using the school's network.
There are 2 tricks you can try in order to get access to the VPN sites:
 Use your phone as a mobile hot-spot – It's quite an elegant solution really. Simply, make sure your phone is disconnected from the school's Wi-Fi, and turn on your Hotspot function. Next, connect with your laptop, Mac or whichever device you want through your hot-spot. Now, you should be able to access ExpressVPN or any other VPN website of your choice.
Connect to an off-campus Wi-Fi – Go to a nearby Cafe (any Starbucks will do), and connect to its Wi-Fi network. Tada! your off the school's grid and can now install a VPN.
Although both solutions will essentially get any website unblocked, these solutions will not work for the long-term which is why you should use them only as a means for getting a VPN.
Once you have a VPN installed, you can have access to any website, anywhere and any time.
Types of websites to unblock at school
Below, I made a list of the most popular websites, students want to unblock at school.
For an in-depth reading on how to unblock a particular website at school, feel free to check it out:
Unblocking websites from School (Step by Step)
Install and set up a VPN. You may need to use the tricks listed above in order to be able to access the VPN website, as those could also be blocked by web-filters.
Once connected to a VPN, you would want to seek out the fastest IP address you can find. There's no real reason for you to connect to an international IP address, as those would have slower connections usually. Both ExpressVPN and NordVPN provide services through which you can find the fastest IP address relative to your location.
Your internet is now free from any restrictions. Enjoy!
Best VPN's for School
The things I was looking for when I set out to find the best and most compatible VPN for school were:
Speed
Security & Privacy
Price
While being important factors for any VPN those 3 encompass everything one might need from a VPN for school.
ExpressVPN is the leader when it comes to speed and privacy.
They offer a large variety of different countries to choose from, but more importantly, over 10 different locations in the US alone.
By switching local IP's you can optimize your connection speed for maximum.
If you are interested in streaming videos, using this option will get you exactly what you're looking for.
Privacy and security are where it gets a bit more technical, but it's important to know your privacy and safe and secure.
ExpressVPN uses AES-256 bit encryption, with an Open-VPN protocol. Basically, what this means is that your browsing data is encrypted so strongly, it is impossible to crack.
On top of that, ExpressVPN has a strict no logs policy, which means they will never store your browsing history, DNS queries, or website destinations.
ExpressVPN is a quality product and they do come with a price tag.
Let's set it straight, it's not an expansive product. It will cost you $6.67 per month for 12 months, plus an additional 3 months for free.
In comparison to some of its competitors through its a few bucks extra. Though you are getting a better product.
In addition, they offer a 30-day, no questions asked, money back guarantee. So if you just want it for a test drive, they're confident enough to let you.
Get ExpressVPN – 3 months extra + 30-day money back guarantee
One of the best features NordVPN has that makes it a good VPN for school is their sever recommendation algorithm.
This algorithm, by a click of a button, finds you the best server you should connect to, based on your location.
What this means is that you will always find the fastest server to connect to, no matter where you are.
For the more technical readers, they also offer to choose advanced server options where you can choose to connect through a specific security protocol, dedicated IP server, P2P specific server and more.
NordVPN is especially strong in torrenting, and privacy.
If your needs are mainly downloading stuff online and social-networks then NordVPN is the best choice for you.
If you're looking for streaming solutions, it did not match to expressVPN's speed.
In terms of price, they offer a good deal.
They would charge you only $2.75 for a 3-year subscription. When your morning coffee costs more than that, you know you have a good deal in front of you.
They too, give a 30-day money back guarantee.
Get NordVPN 3 year special deal – at the price of a cup of coffee
I've decided to add PrivateVPN to this list as well for a few reasons.
It has good speed, security protocols, and pricing. It doesn't have additional stand-out features that make it especially good as a VPN for school, but it is an overall very good VPN.
I was able to stream videos quite well using PrivateVPN.
There was no buffering or slow loading times, and the video quality was always good and stable.
They also allow torrenting, which is something not all VPN's allow on their servers.
PrivateVPN offers a deal of $3.88 per month for 12 months, plus one month extra for free.
A 30-day money back guarantee is included as well.
Get PrivateVPN 1 month extra deal
Bottom Line
While schools and campuses have web-filters to restrict students from accessing social networks and other websites, there are ways to override them.
Using a recommended VPN for school will give you full access to Facebook, Twitter, Netflix and every other website or online service you can think of.
Since many web-filters are also restricting access to the actual VPN site (where you go to purchase a VPN), make sure you read the couple of tricks I listed above, so you get around that as well.