Unblock Music – How to Get SoundCloud and Spotify Unblocked
Best VPN to unblock SoundCloud and Spotify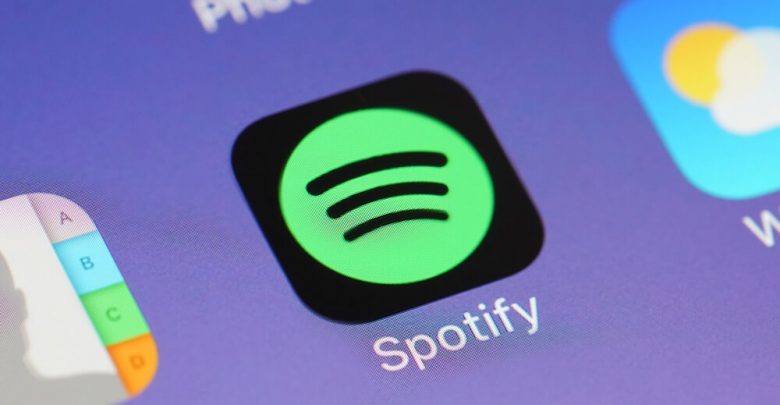 Summary  – Spotify has revolutionized the way we listen to music online.
Instead of downloading a song, and violating copyright laws in the process, you can now legally stream any song you want live.
Chances are, however, that if you're reading this then Spotify is unavailable in your Country.
The best and easiest way to get Spotify unblocked, is by using a VPN.
With a VPN, you can unblock Spotify, which basically means to override the Geo-restrictions Spotify has.
Whether you live in a Country where Spotify is unavailable or planning to take a trip abroad, then you need a VPN to unblock Spotify.
Spotify is currently the world's biggest on-demand music app.
It is based on paid subscriptions, which covers the app usage and also gets the musicians their royalties.
The great thing about Spotify is that it requires no download.
You can just choose a song, album or artists and start listening to your favorite music.
In fact, Spotify has become so popular, that torrent sites report a decrease in music downloads.
This trend has not changed for videos, which are still being massively pirated. But this is great news for musicians, who can now get compensated for their music.
What's more, Spotify is also incredibly good at recommending music to you.
So by predicting which music you would like, they generate great exposure for obscure artists that would have remained so, if it wasn't for Spotify.
Who needs to unblock Spotify?
There are a number of reasons for wanting to get Spotify unblocked.
By using a VPN for Spotify, you can enjoy unlimited music, anywhere in the world.
Geo-Restrictions – Although Spotify is continuously expanding to reach more and more countries, their service is currently still limited to around 60 countries.
If you are not sure whether you Country is supported by Spotify, you can check out this list of available Countries.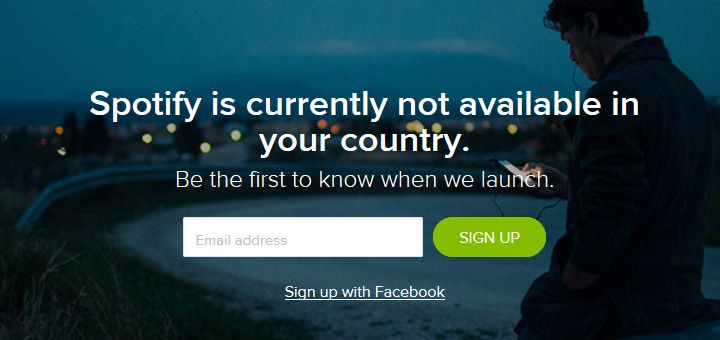 For every country that's not on the list, the Spotify service will not be available. In fact, you probably won't be able to find it on the App Store.
Limited Music Catalog – Much like with Netflix video catalog limitations, on Spotify every country has access to a different music catalog.
For those of us who really like to get acquainted with new music from different countries, this limitation is a real turn-off.
The reason Spotify has limited music catalogs has to do with copyrights issues in varying countries.
Organizational Blocks  -Some institutions and organizations such as schools, college campus or offices intentionally block all access to Spotify.
The reason they do it is to save on bandwidth.
If many users on the same intranet would use bandwidth consuming services like music streaming on Spotify, it will significantly slow down the whole network.
In order to avoid it, many institutes simply block any access to Spotify, Netflix, and other streaming services.
Who needs to unblock SoundCloud?
Much like Spotify, SoundCloud is a very popular music sharing platform.
SoundCloud is different because it allows to upload and download your own music, and this way people can share their music with others for free.
Currently, SoundCloud is blocked in China and in Turkey.
There is also limited access to music from different Countries.
This occurs when there are Copyrights on a certain Artist or song.
SoundCloud is not allowed to give access to this music from Countries where the artist does not have commercial copyrights agreements in.
For this reason, people look for a way to unblock music on SoundCloud, so they could listen to music that is blocked in their Country.
By using a VPN, you can unblock SoundCloud, share and listen to music even if it is blocked in your Country.
How to get SoundCloud and Spotify unblocked?
The best way to unblock Spotify and SoundCloud is by using a VPN.
With the use of a VPN, it doesn't matter for what reason you need SoundCloud or Spotify unblocked, it simply does the job.
What a VPN does, in short, is to re-route your internet connection through a VPN 'Tunnel'.
This tunnel is your private black hole and the internet is at the other end.
After your connection goes through, your IP address changes and additional encryption protocols are added to your browsing session.
This IP changer causes your Geo-location to change to the location of your choice, and make any website on the internet believe you come from that location.
By using a VPN, your own ISP (Internet Service Provider), will lose all trace of you.
This is a good thing, in case you were wondering.
In many countries (including the US), the local ISPs can sale your private browsing history to anyone who's willing to pay for it.
Pretty much every advertising agency in the world, political campaigns, private data-mining companies and more.
Basically, you have no idea in what hands your private internet browsing will fall into.
When you change your IP address, you can make Spotify think you are in the US, for example, and therefore gain access to Spotify and its US music catalog.
Unblocking Spotify and getting SoundCloud unblocked (Step by Step Tutorial)
Choose a VPN for Spotify or SoundCloud. Read on to learn what to look for in a VPN for Spotify, and which VPN services I recommend as the best ones to access Spotify from blocked countries.
Install and activate your VPN client. If you weren't able to access Spotify App until now, once you are connected to a VPN with a US IP (most popular choice) you will be able to download, install the App and complete your registration.
If you want access to a different music catalog, simply change the Country IP on your VPN client and Spotify would recognize you as if you were in a different country.
Enjoy!
What to look for in a VPN for Spotify and SoundCloud?
There are several key features you would want to keep an eye for when choosing the best VPN for Spotify.
These are the small things that can make all the difference, and make your music streaming experience as enjoyable as it can be.
The three main feature to look for in a VPN for unblocking Spotify and SoundCloud are:
Amount of Countries available
Download Speed
Multiple device connections and compatibility
Best VPN for Spotify & SoundCloud
With Cyberghost there are a couple of distinct features which makes it a great VPN for Spotify.
First, and most important it is the fastest VPN in the market.
Cyberghost has an average download speed of 88 Mbps.
That's extremely fast for a VPN and would enable an awesome listening experience. In fact, for any streaming service, you would need a VPN for, speed is key and Cyberghost deliver on that.
In addition, with Cyberghost you can connect with up to 7 devices simultaneously. Available on Windows, Mac, iOS, and Android.
Cyberghost provides a network of 60 Countries with 2200 servers.
That could mean full music coverage, but to be conservative I would say you would get about 85% coverage.
That's still a lot, and probably more than what anyone would want.
The second distinct feature Cyberghost has is its extremely competitive pricing plans.
You can get an 18 months subscription for only $3.5, with a 45-day money back guarantee.
Use Cyberghost to get Spotify unblocked
ExpressVPN will get Spotify unblocked while still providing with a smooth and enjoyable experience.
They provide over 2000 servers in 94 different countries, which means you can get 100% access to the entire Spotify music catalog.
In terms of speed, ExpressVPN has an average download speed of 85 Mbps. across different server connection.
This is one of the fastest VPN's on the market and is sure to provide clear and smooth streaming.
In fact, you wouldn't feel that you are connected through a VPN – and that is a big deal.
ExpressVPN supports multiple and simultaneous connections of up to 3 devices.
All devices types are supported, and all devices are compatible with iOS, Android, Linux, Routers, Apple TV, Routers, and more…
When it comes to costs, ExpressVPN is priced as a premium VPN.
They do offer 30-day no questions asked money back guarantee and 3 extra months for free on their annual subscription plan.
Get ExpressVPN to unblock Spotify
NordVPN is a solid VPN which stays on top for many years now.
It is a very robust VPN when it comes to its technology, and is very strong when it comes to unblocking websites, Spotify included.
A battalion of 4,331 servers in 62 countries holds the NordVPN network in its strong positions.
Those numbers keep growing and aren't showing any signs of slowing down.
At least 85% worldwide music coverage is available with this number of countries.
In terms of download speed, NordVPN is good, but have some room for improvement.
They have an average download speed of 46.5 Mbps. across different servers.
For music streaming that is fine, though you will feel the VPN running on your system.
With NordVPN you can run up to 6 devices at the same time, and all operating systems and device types are compatible.
When it comes to pricing, they are reasonably low – but they want longer subscriptions.
The best price is offered for a 3-year subscription, which also comes with a 30-day money back guarantee.
Get NordVPN to unblock Spotify
Bottom Line
There are several reasons one would want to unblock Spotify and SoundCloud.
For starters, the service is simply not available in every country in the world. It also has content limitations, which gives local music almost all the exposure leaving out music from different countries.
Finally, your country may support Spotify, but in your workplace or school, it is blocked due to the network restrictions.
For all of these problems, there is one easy and simple solution, a VPN.
With a VPN you can unblock music and enjoy listening to full music catalogs from anywhere in the world.